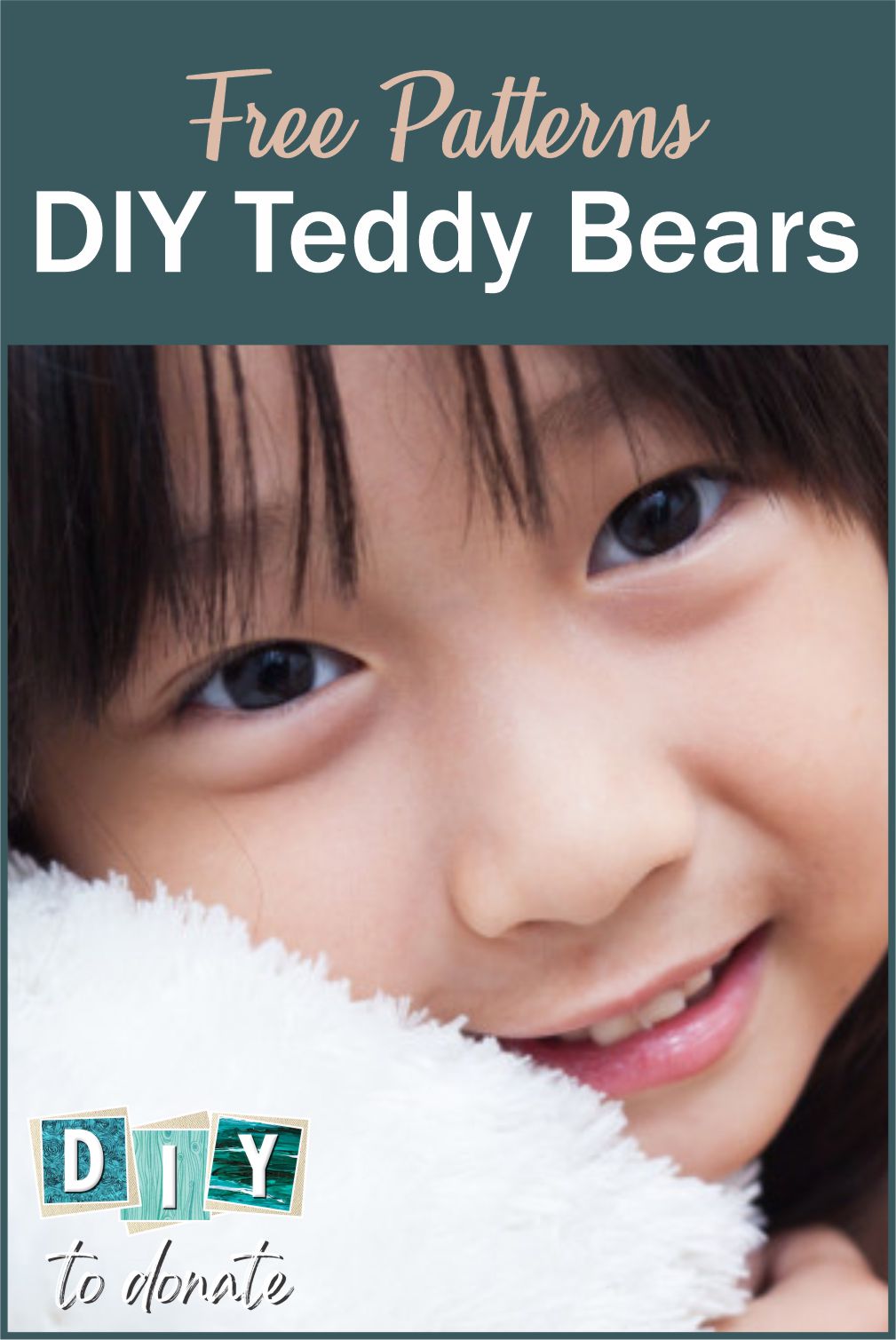 Easy DIY teddy bears can be just as comforting as larger plush. Sometimes even better. Smaller, simpler homemade toys are more portable so kids in transitional situations can have a comfort item with them at all times.
For sanitary reasons, many organizations won't accept previously owned stuffed animals but fresh, new handmade ones are often welcomed.
Here are Our Suggestions for (and links to) Easy to Make Bears to Donate
Check Back Often We Have Many More DIY Bears in the Works!
You can look forward to more original patterns from DIYtoDonate and a few special guest contributions.