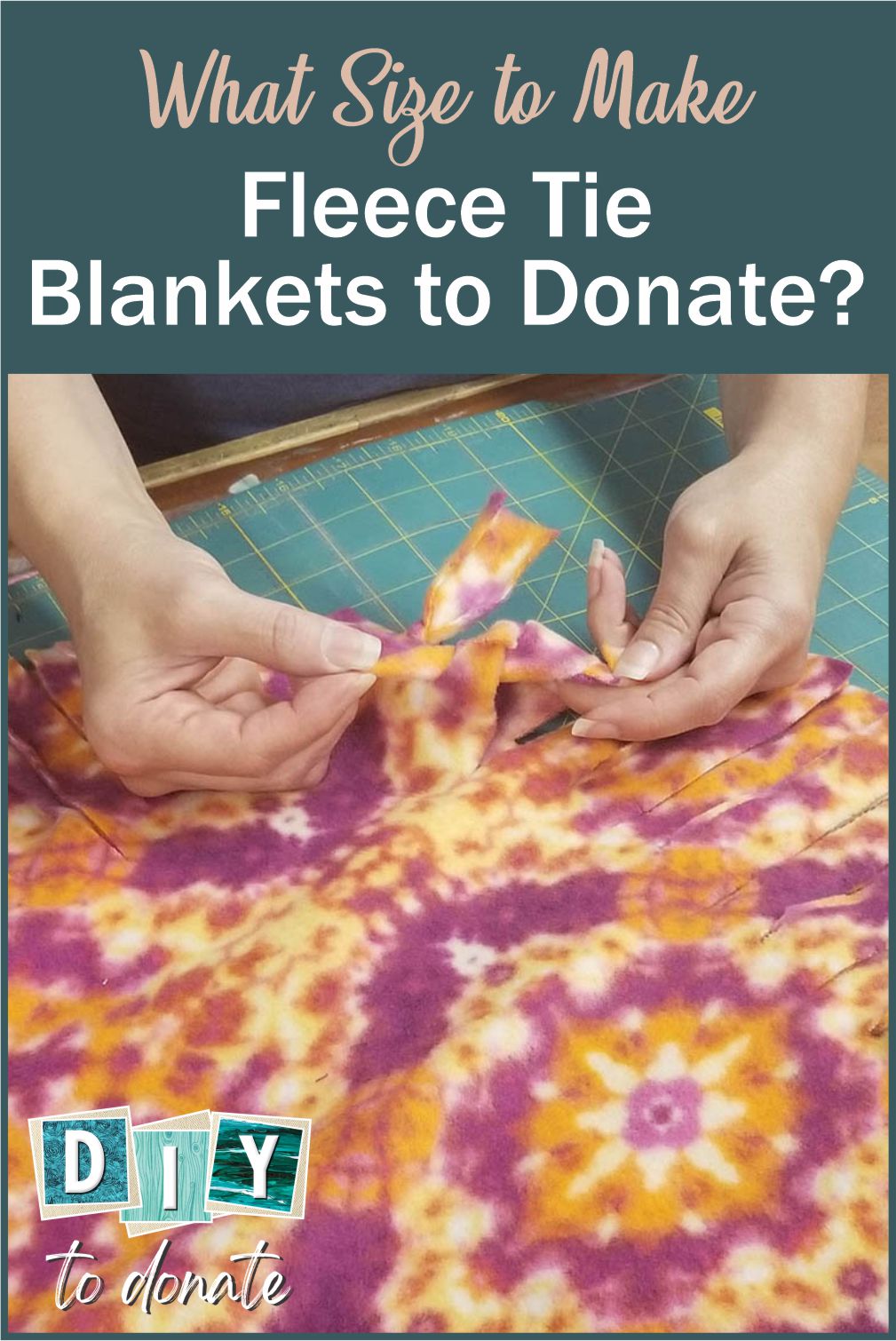 When you make fleece tie blankets with kids you are teaching them that giving to others can be a rewarding experience.
Project Linus provides homemade, washable blankets to seriously ill and traumatized children. Blankets are lovingly made by adults and children around the country. They accept all sizes and kinds of blankets — knitted, crocheted, quilted and, of course, fleece tie blankets which are the easiest for children to make.
With an adult doing the cutting, your family, troop or group can make a blanket in just a few hours.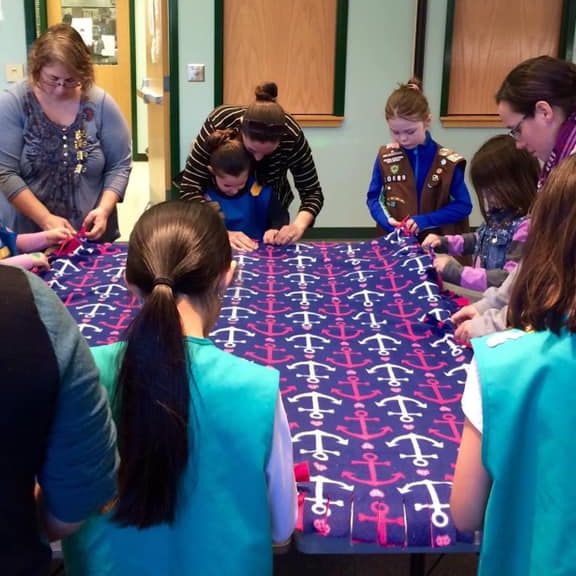 What Size Should You Make Your Blankets?
When you make fleece tie blankets you need to add 8″ to the length and 8″ to the width when you cut the fleece. This is used for the tying fringes. Use our chart for a guideline for cutting size but feel free the adjust slightly to make the most use of your fabric.
Some organizations, such as Project Linus, prefer blankets made from one piece of fleece. When you make fleece tie blankets for them you can tweak the size requirements to get two toddler blankets or one throw from one yard of fleece.
Contact your local chapter of Project Linus to find out if there is a special need for certain sizes.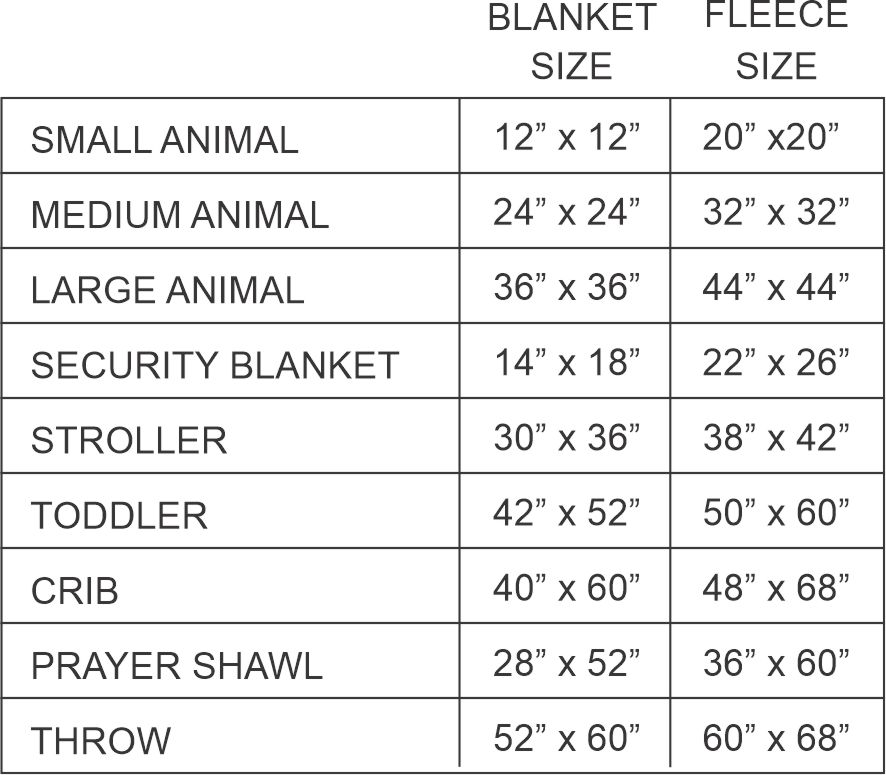 Supplies Needed to Make Fleece Tie Blankets:
Fleece
Fabric Shears or Rotary Cutter
Ruler
Erasable Fabric Marker
Instructions:
Download our printable PDF step-by-step instructions or follow along below.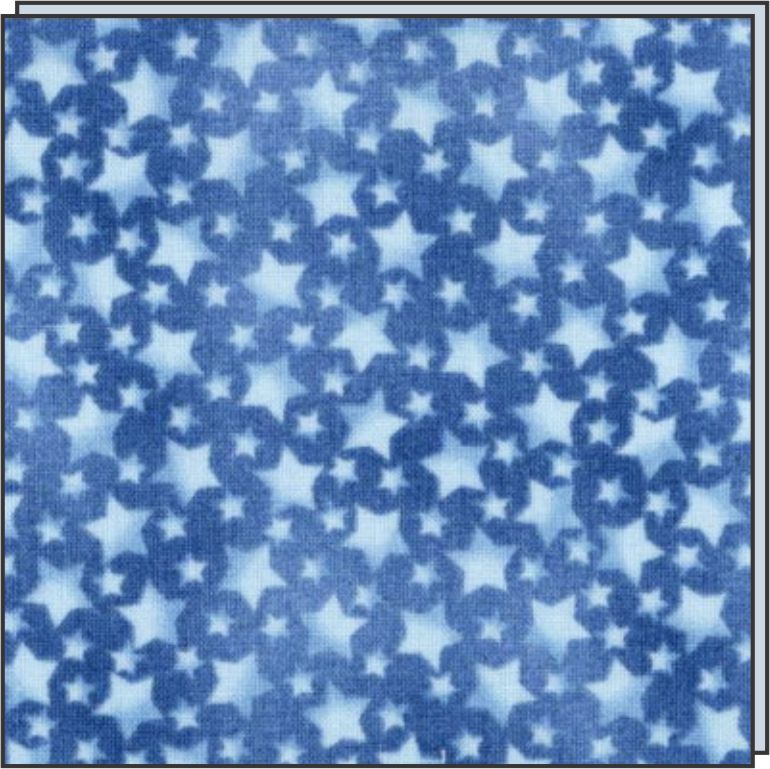 1) If using two pieces line
up wrong sides together.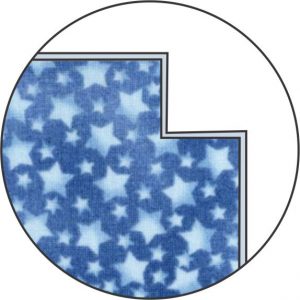 2) Measure, mark and cut a 4" square off each corner through both pieces.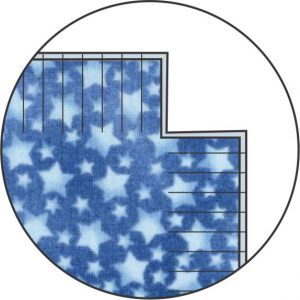 3) Measure, mark and cut 4" slits every 1" through both pieces.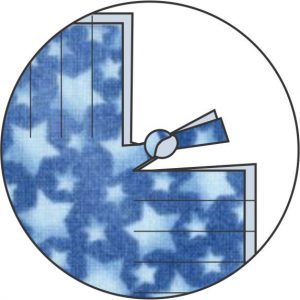 4) Double knot each section tying the front to the back all around making sure not to tie too close or the blanket won't lay flat.
If using one piece of fleece, use an overhand knot.
Where Else Can you Donate Fleece Tie Blankets?
Blankets and Bears provide pillows, blankets and cuddly stuffed animals to children to warm their souls and nurture the mental, physical and spiritual growth of all children.
What you can make to donate:
---

My Very Own Blanket is dedicated to warming the heart of every child in the foster care system with a blanket which gives them a feeling of comfort, security, and most of all, a SMILE.