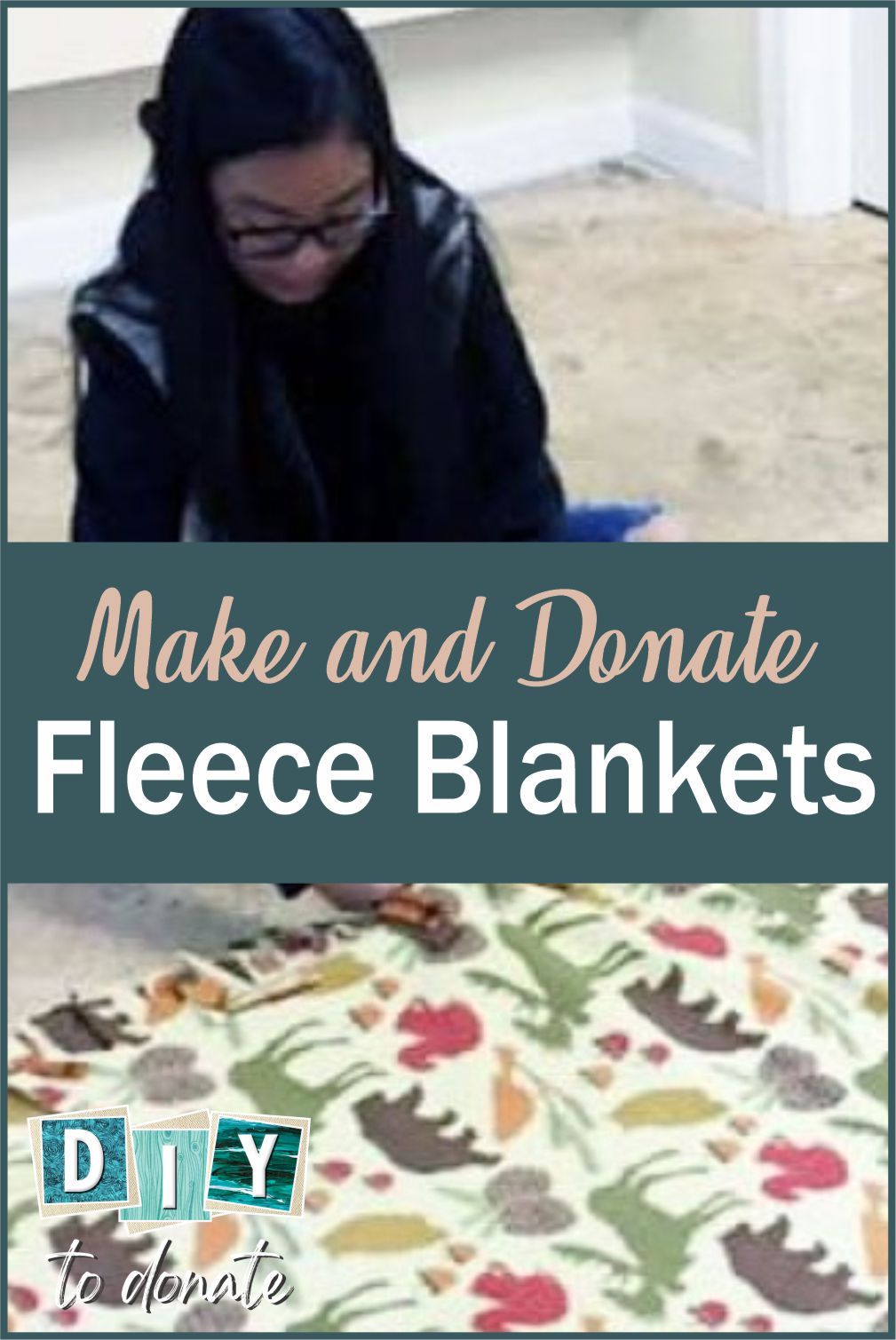 Kids can make no-sew blankets on their own with supervision, or pair up with a friend or their Girl Scout troop to do one as a team. The cutting will have to be done by an older child or an adult, but younger kids can do the knot tying.
Making a no-sew fleece blanket is fun. It is one of those activities that has a soothing rhythm. There's no counting or patterns to follow so you can work in a group and enjoy each others' company.
Why Choose Fleece for a No-Sew Blanket?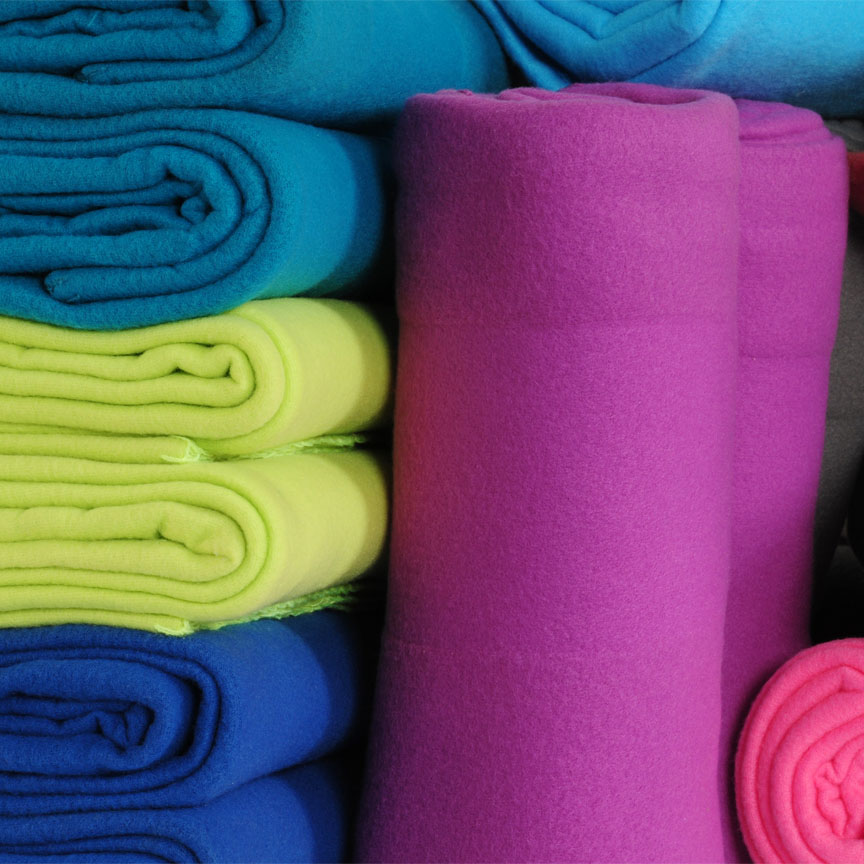 Fleece is lightweight, warm, and soft. It's easy to take care of, colorfast and very snugly. It comes in a variety of colors and themes. It's inexpensive and you can usually find it on sale or use one of those ever-popular 40% off coupons.
The best thing about fleece? It doesn't fray, which is why you can make no-sew fleece blankets. The edges don't have to hemmed.
So what's the downside of this magic fabric? Well, it's polyester so it might not be considered environmentally friendly. However, the natural alternatives like wool and cotton are not as insulating. You have to consider that you'll save resources by keeping the heat turned down when wrapped up in your favorite fleece blanket.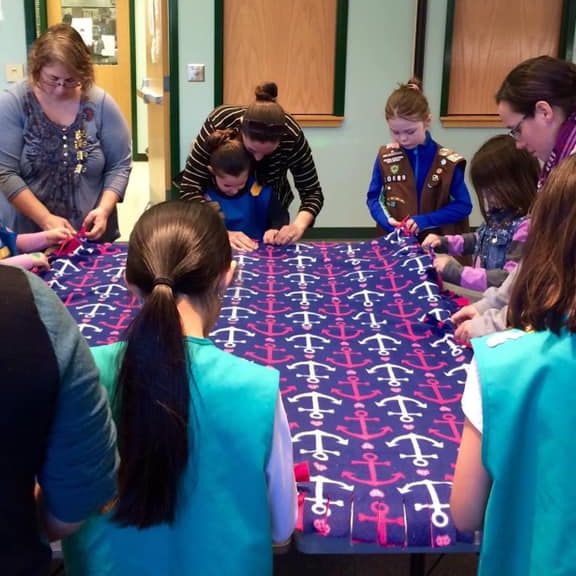 Brownie and Junior Girl Scout troop 30689 from Winslow, NJ made blankets for Cozies 4 Chemo. Cozies 4 Chemo is a non-profit organization which donates fleece blankets to cancer patients across the country. With more than 10,000 blankets donated since 2012, this group continues to do great things.
This troop made ten blankets and donated them in honor of one of the girl's mom who was battling cancer at the time.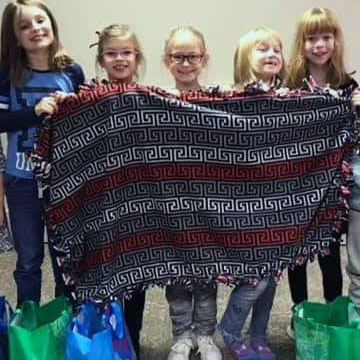 Brownie Girl Scout troop 4720, from Metamora Illinois, made and donated 12 shawls to Illinois Cancer Care while one of their teachers was a patient there. She suggested a shawl size that could be used during chemo and radiation sessions or could be used on the lap. The troop packed their shawls in tote bags so the patient could also carry water, books or snacks with them. The shawls are made of one yard of fleece. Most fleece is 58-60″ wide.
Call your local cancer center to find out if they're in need of homemade no-sew blankets. If so, you can start on one to get the ball rolling.
Directions for Making No-Sew Blankets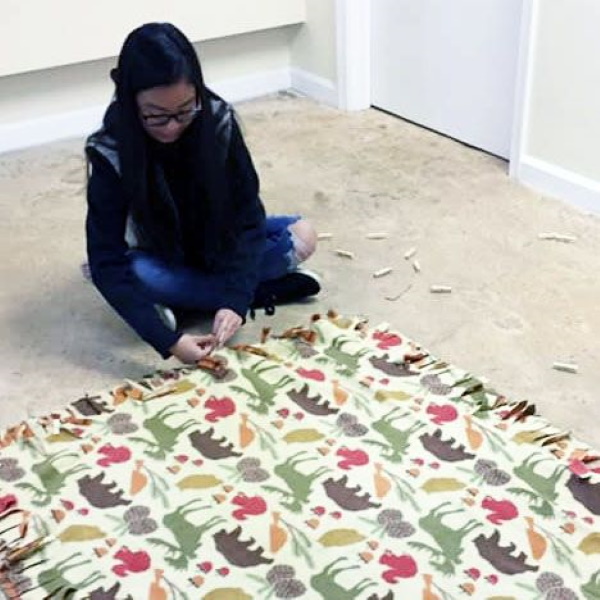 A child-sized blanket will need 1.5 yards each of material for the front and the back, and a large blanket requires 2.5 yards each. Usually, you would choose one patterned fleece and one solid for each blanket. You'll also need a ruler, a pen, and good fabric scissors to cut the fringes.
FreeKidsCrafts.com has complete instructions for making fleece no-sew tied blankets.
Don't Forget About our Furry Friends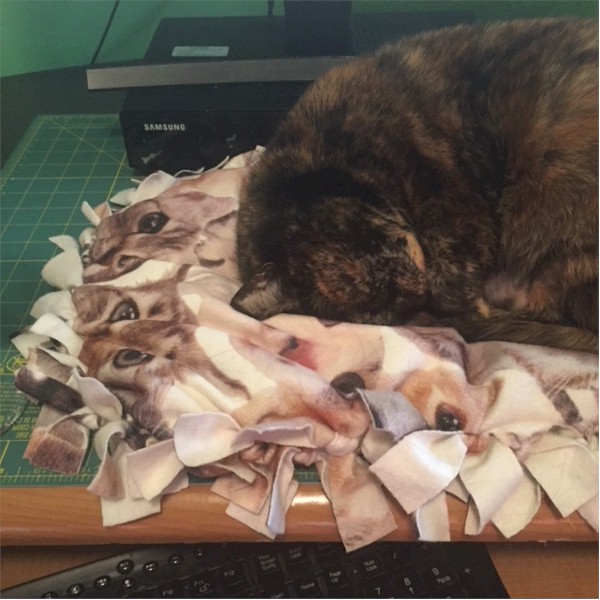 FreeKidsCrafts.com also has instructions for this fleece tied animal bed. Pets in shelters will love the warmth and comfort. They can be washed and dried easily.

Use the same technique as above to create soft blankets too, just use smaller pieces of fabric, about half the size. These will line cages with something soft and comforting. Make some for bigger dogs too.

Contact your local shelters to see what they need, and ask if you can donate your blanket.
Make Fleece Tie Pillows to Donate
Joann's has instructions for making no-sew fleece pillows. These could be donated to woman's shelters or nursing homes.

For a 24″ pillow, you'll need 1 yard each of two fleece pieces, a 24 inch pillow form, scissors, and a ruler.

Cut the two pieces together into a 36 inch square shape and cut a 6 inch square out of the corners. Cut fringes all around, one inch apart. Sandwich the pillow form between the two pieces and knot the pieces together until the pillow is complete.
Where to Donate Your No-Sew Blankets
The Linus Project, is a non-profit organization which provides blankets for children in need. Local chapters hold activities where people can attend, make blankets, donate, and so on. More than 7 million blankets have been donated since 1995. They also accept knitted and crocheted blankets. Other places to donate no-sew blankets include:
Don't forget about your local homeless. Even one blanket donated to a homeless person is a very special gift.

If this is something your kids wish to explore further, Youth Squad has a free service learning program to guide children of all ages to do volunteer work including crafting for service.
Collecting rewards for good deeds is fun too. Scout leaders or parents can give their blanket makers an embroidered fun patch as a keepsake for their participation. MakingFriends.com has this Blanket Project Patch at a very low price.