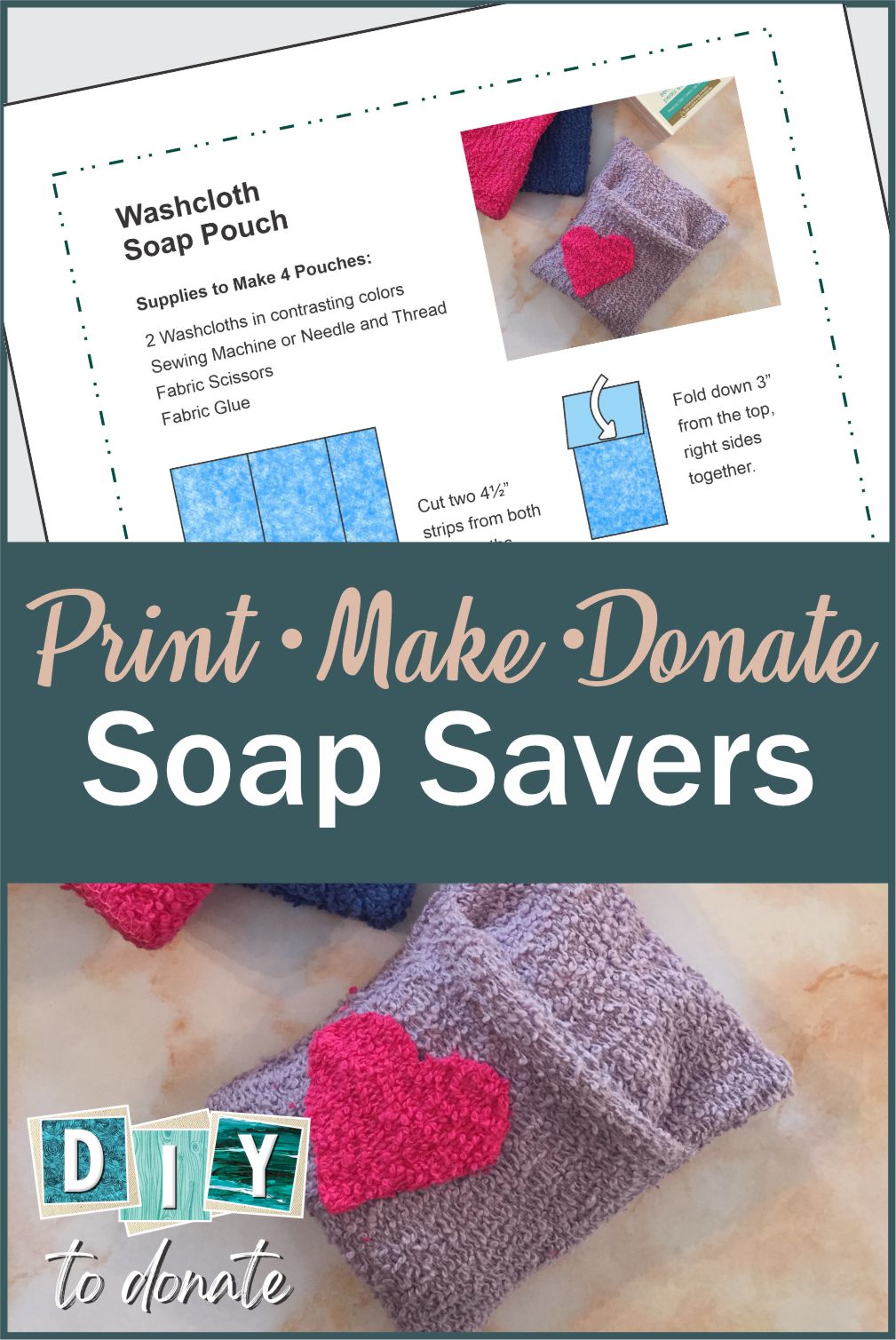 Donating bars of soap to a shelter is always thoughtful, especially when you give it with a handmade soap saver pouch. These pouches are eco-friendly. Soap can be used even when the piece is very small and would normally be thrown out. Plus, they are convenient for people in transition.
Make them in bright colors and kids will enjoy using their own soap saver pouch and moms can be sure the kids are washing thoroughly, helping to prevent illness.
How to Make Soap Saver Pouches

Supplies to Make Four Pouches:
2 Washcloths in contrasting colors
Sewing Machine or Needle and Thread
Fabric Scissors
Fabric Glue
Cut two 4½" strips from both washcloths.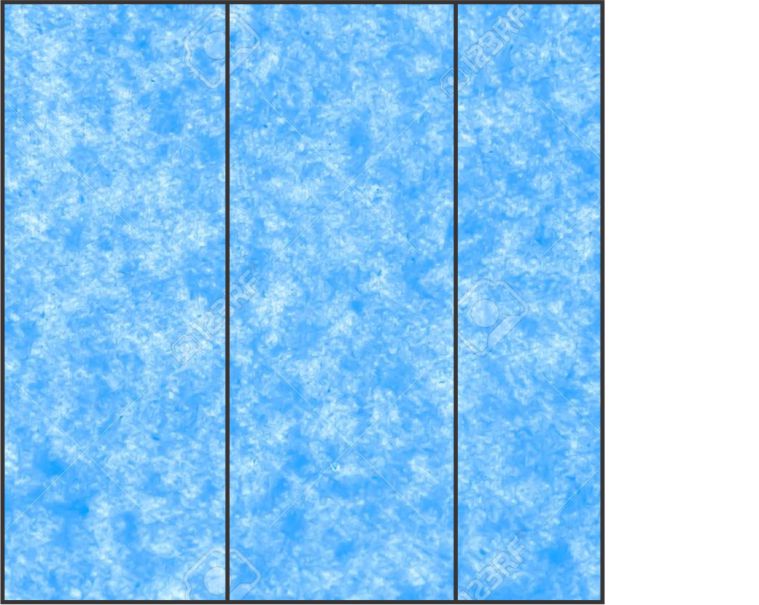 Fold down 3" from the top, right sides together.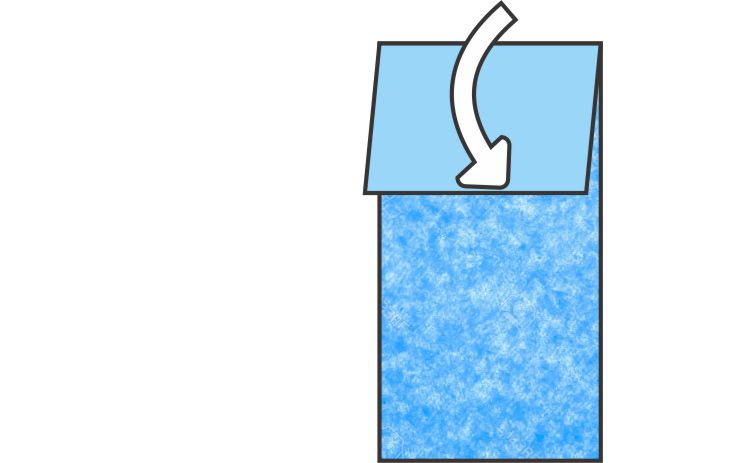 Fold up the bottom so overall height
is 4½". Pin or press in place.

Stitch ¼" from edge on both sides.

Turn right-side out.
Repeat for 3 other strips. Use scraps to cut out designs using the patterns on the download below. Glue on pouch.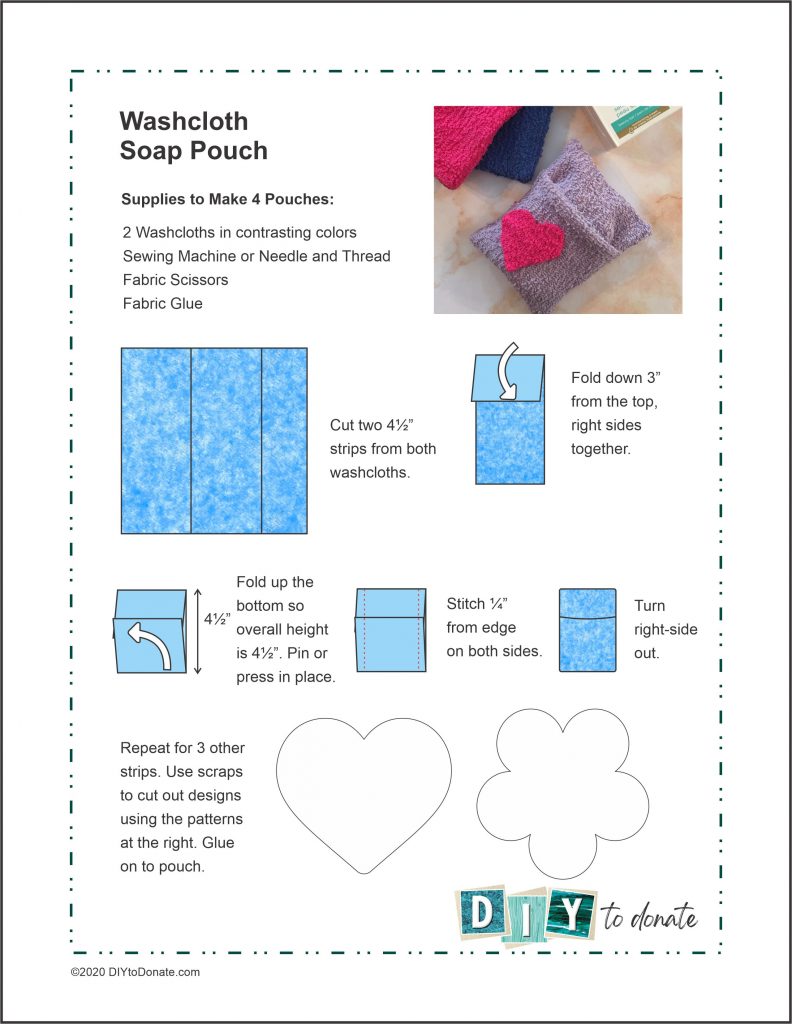 Where can you donate your soap savers?
Domestic Shelters is a website that helps you find a local shelter that needs personal care items.
Giving the Basics is an organization that tracks the need for personal care items and distributes them to food pantries and schools.