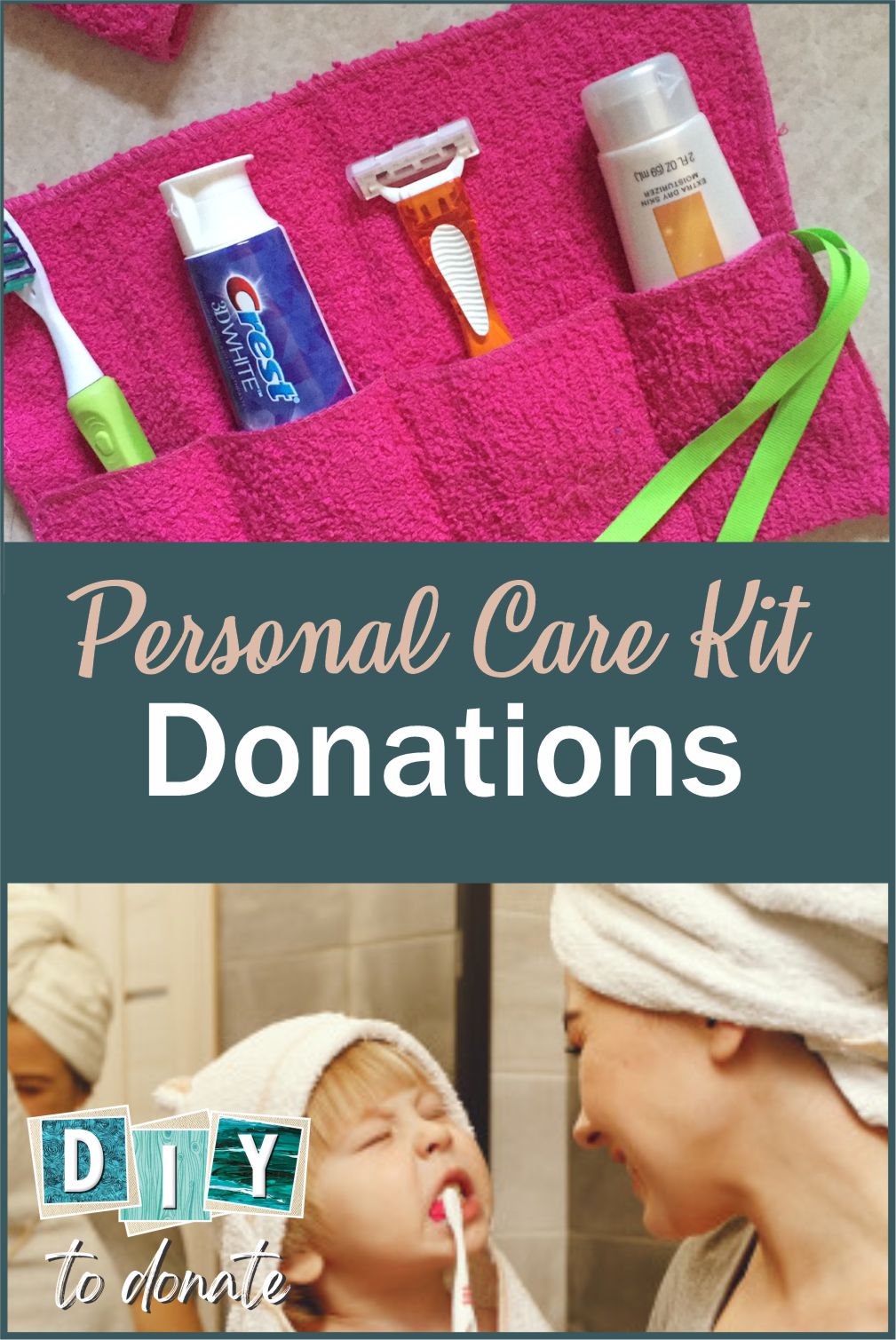 Receiving a personal care kit can truly help someone improve their well being. Good hygiene habits are directly related to less illnesses and better self esteem. When families become displaced because of domestic abuse, poverty or a natural disaster, it can be difficult to keep up with personal hygiene.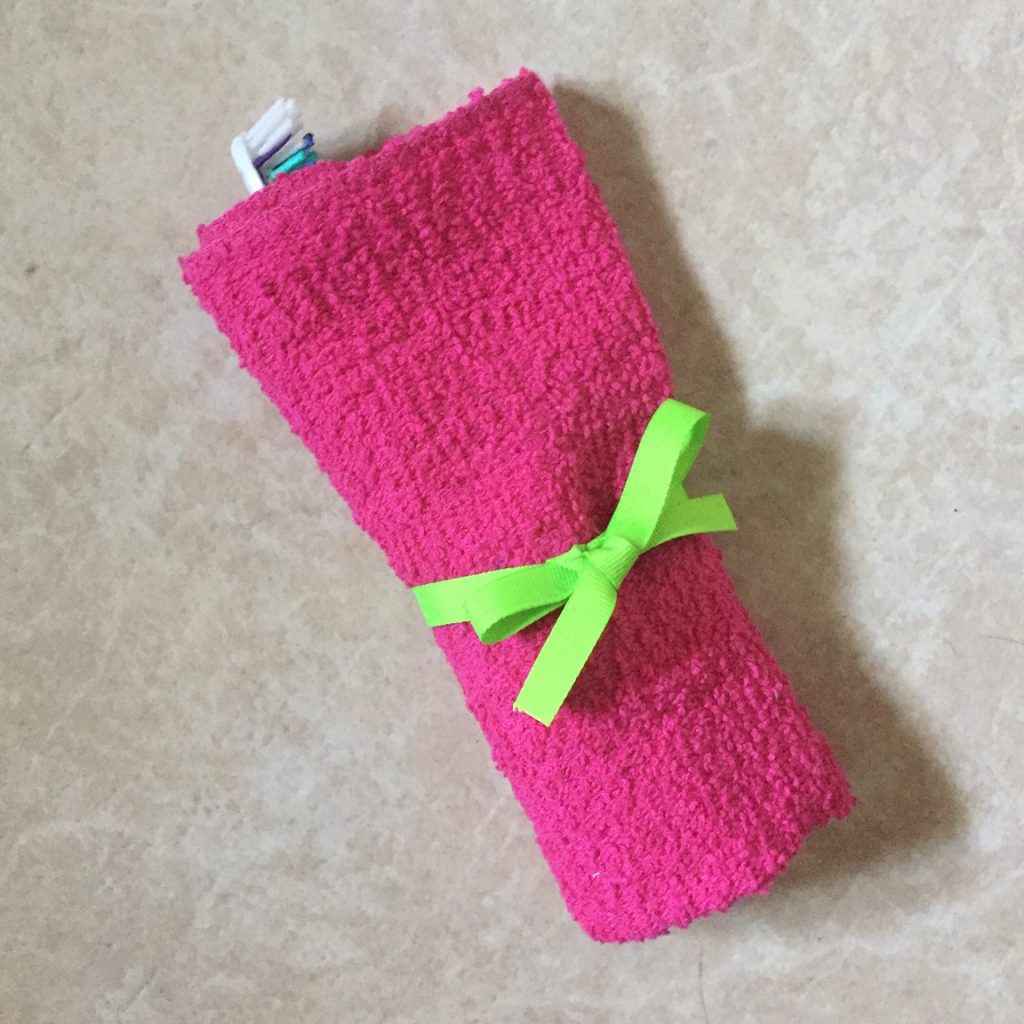 What to Include in a Personal Care Kit
Some organizations will have guidelines for what they need, so it's always a good idea to call first. Often, travel size items are better for someone in transition. Never put used or open items in a donated kit. Here is a list of things you can include:
Toothpaste
Toothbrush
Floss
Shampoo
Conditioner
Body wash
Cotton swabs
Disposable Razors
Mouth wash
Nail clippers
Emory Board
Comb or small brush
Chap Stick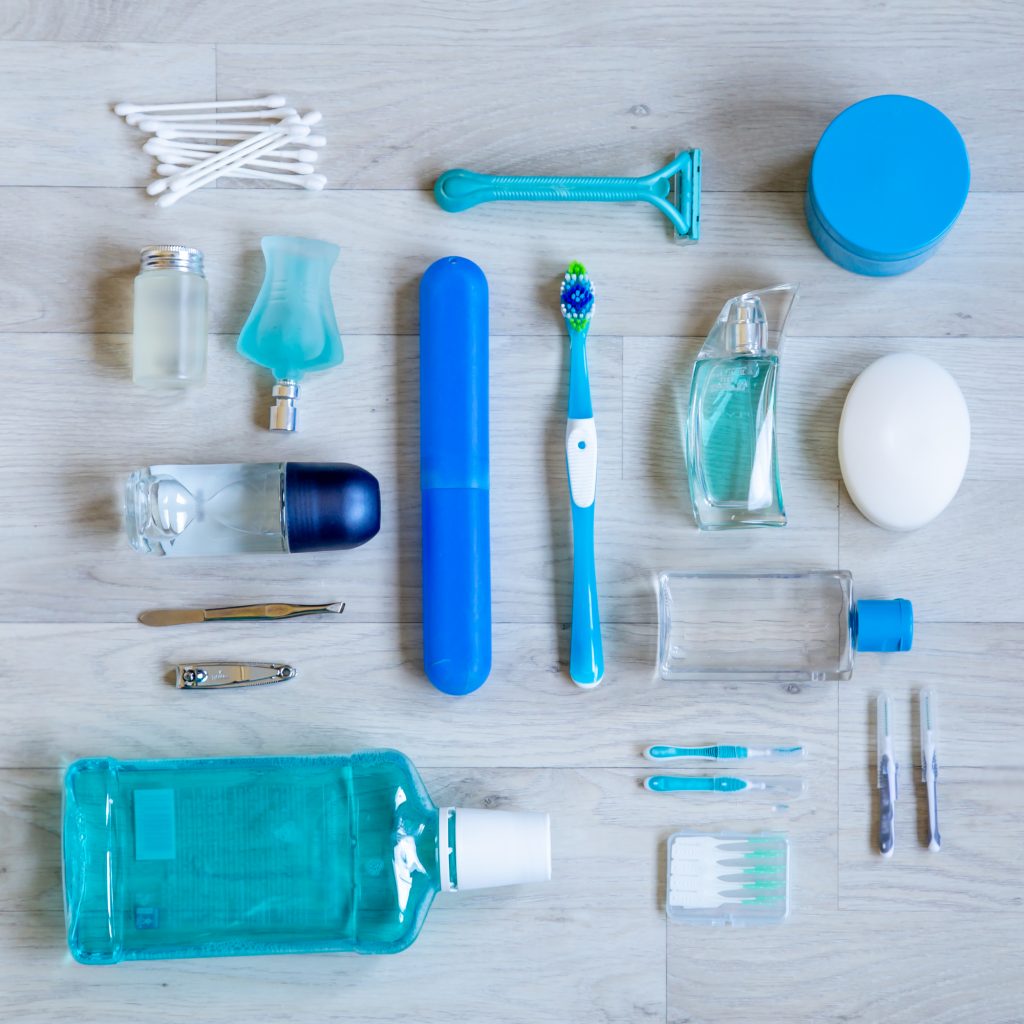 Make it Special with a Handmade Travel Pouch
Your personal care kits can be put in a plastic zipper bag but you can make it a special gift by placing the items in a handmade travel pouch. Made from washcloths, these pouches are super easy and can be sewn by beginners. Your family or Girl Scout troop can sew up dozens in an hour.
Instructions
Supplies:
1 Washcloth
30" of Ribbon
Sewing Machine or Needle and Thread
Fold the washcloth up about 4" from the bottom. Press in place.

Fold ribbon in half. Pin or glue between the layers positioning as shown.

Sew near both edges making sure to catch the ribbon in the stitching. Sew through both layers every 3" to make pockets.

Place personal care items in the pockets, roll up and tie closed.
It's that easy, so get a group together and stitch up a bunch. Download our printable project sheet to hand out to participants.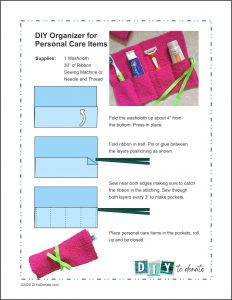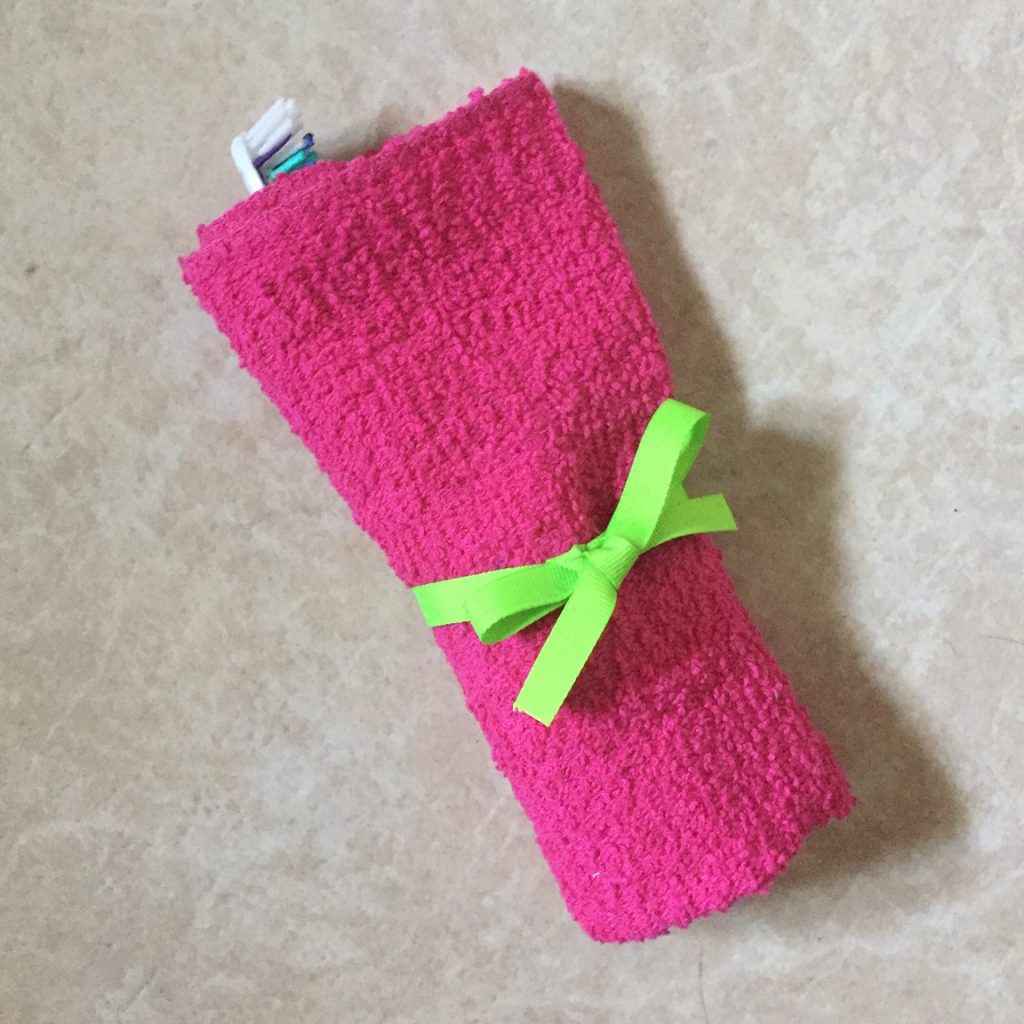 Where can you donate your DIY travel kits?
Giving the Basics is an organization that tracks the need for personal care items and distributes them to food pantries and schools.
Domestic Shelters is a website that helps you find a local shelter that needs personal care items.
Operation Care and Comfort ships care packages to our adopted units every month until they return home.