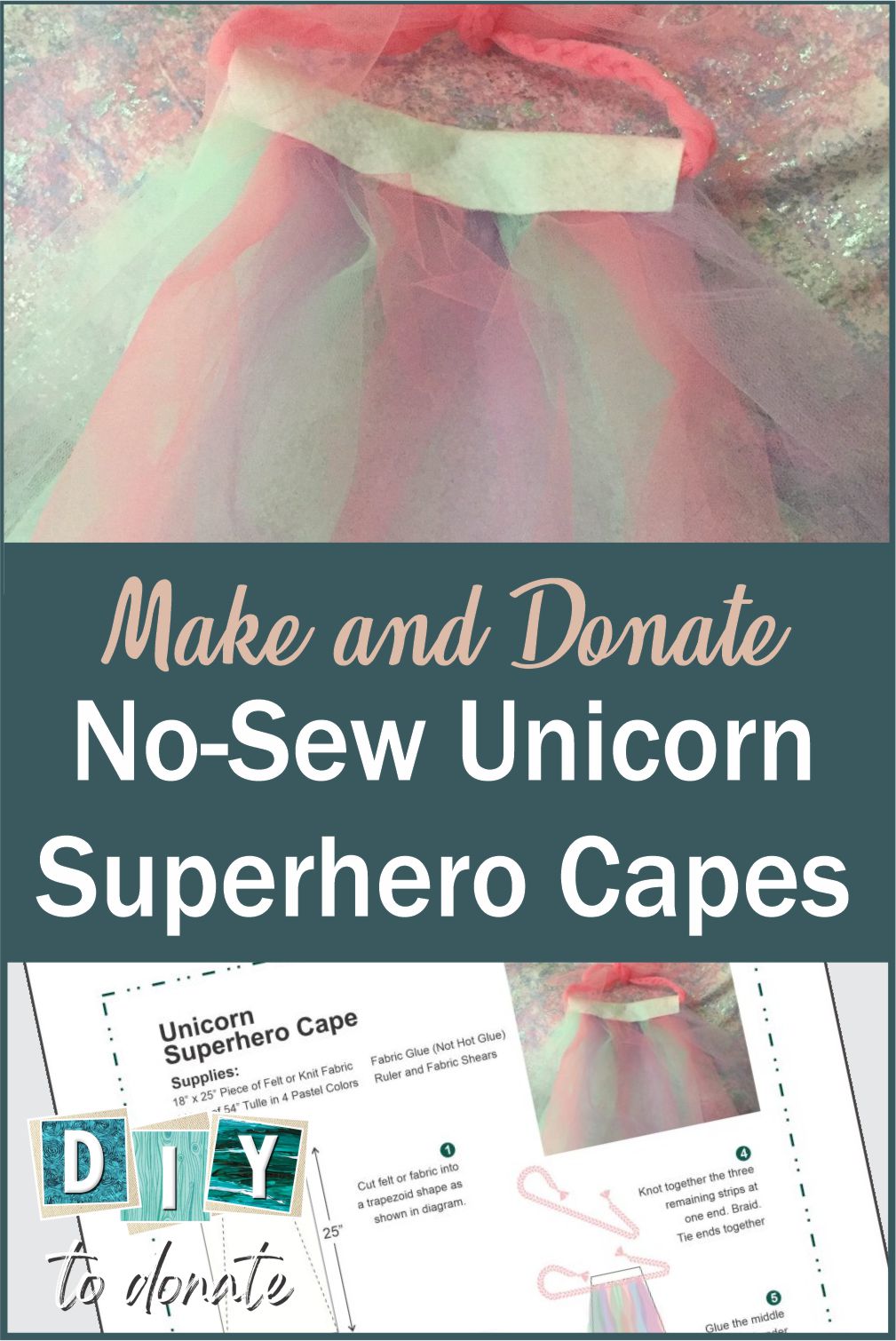 Unicorns are the most magical creatures and superheros are the most powerful creatures. What do you get when you combine them? The world's greatest, most amazing creature ever imagined. That's why we created this unicorn superhero cape.
When you make a unicorn superhero cape and give it to a little girl it has the power to make her feel that anything is possible.
Capes for Kids, collects and distributes capes to kids in shelters. Terry Grahl, the founder of the program feels that the cape speaks to all ages no matter who is wearing it or making it. She goes on to say, "As children, we often play dress up. But beyond just having fun, the clothing or costumes we put on our body send us a message."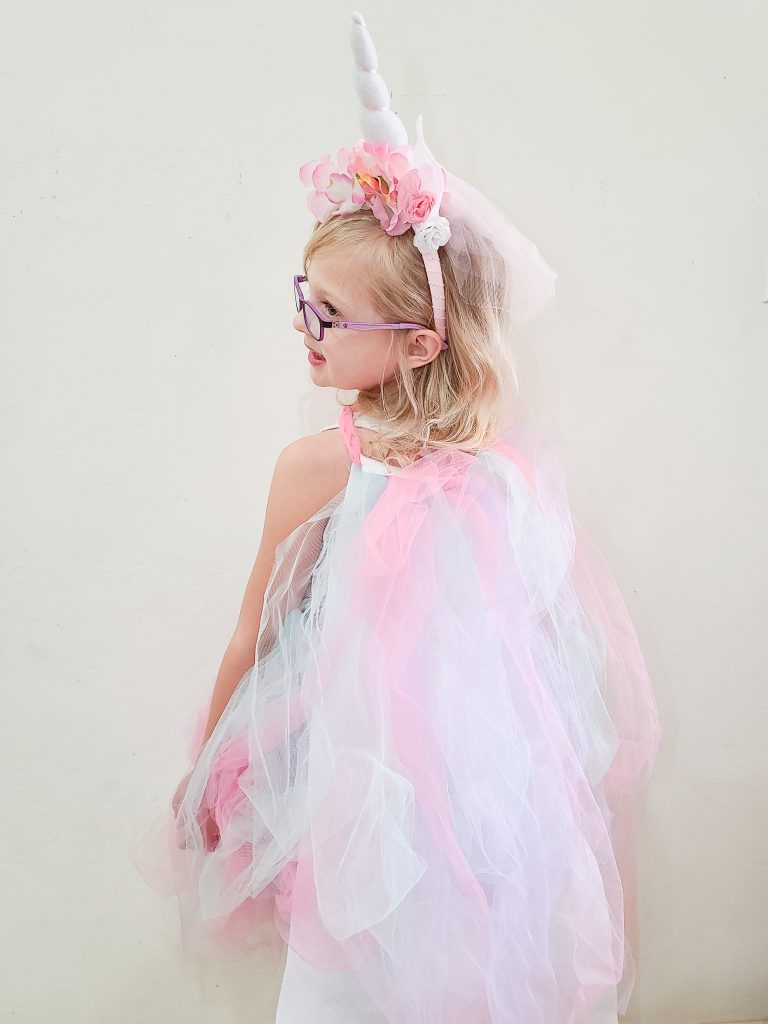 What Supplies Do You Need?
18" x 25" Piece of Felt or Knit Fabric
1 Yard each of 54" Tulle in 4 Pastel Colors
Fabric Glue (Not Hot Glue)
Ruler and Fabric Shears
As with all no-sew projects, it may be tempting to grab your hot glue gun. But we don't recommend it. Fabric glue is a much better choice. It's flexible and won't bleed though fabrics. And in this project you'll be likely to get glue on your fingers so avoid the burns. Our favorite fabric glue is Fabr-Tac. A little goes a long way and it dries almost as fast as hot glue. It's washable too!
We suggest felt or fleece but you can use any fabric that doesn't fray or you can hem fabrics that will fray.
Instructions for Making a Unicorn Superhero Cape
The measurements shown are for a medium size cape which is a one-size-fits-most options. Toddler capes and teen capes should be adapted to meet the sizing requirements.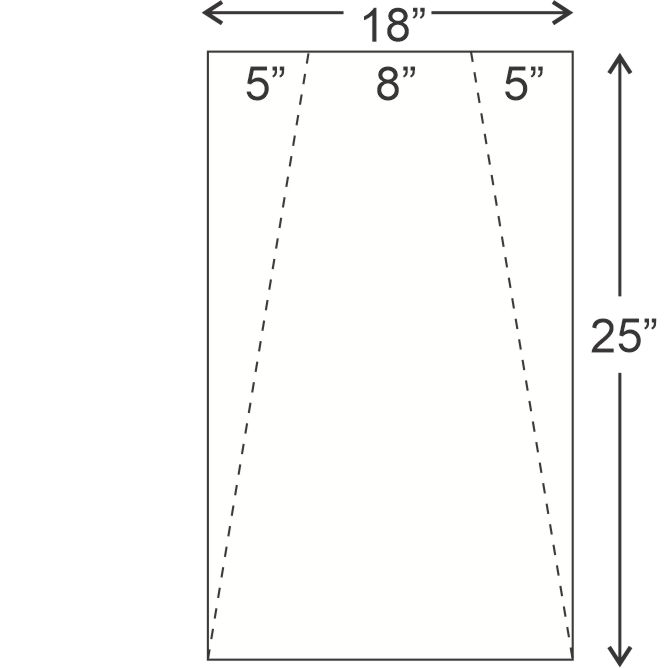 Cut felt or fabric into a trapezoid shape as shown in diagram.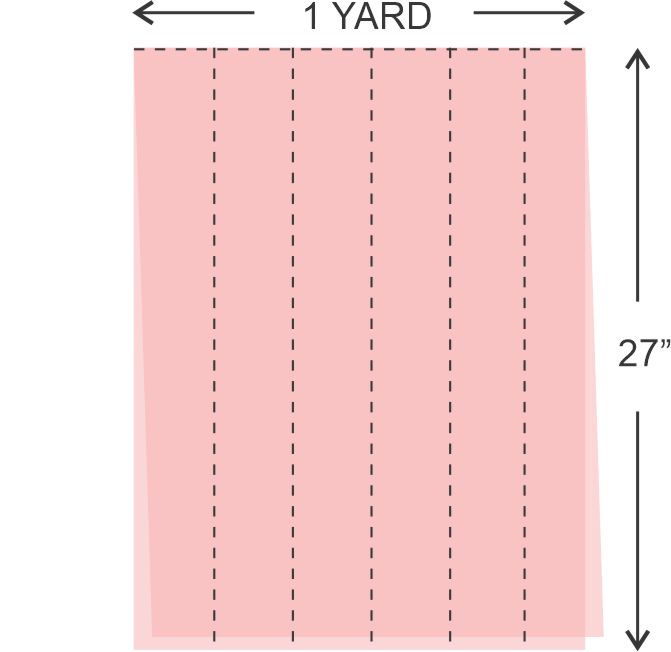 Tulle will be folded when bought by the yard. Cut each color along the fold and cut both halves into six strips approximately 6" each. Exact cutting is not critical.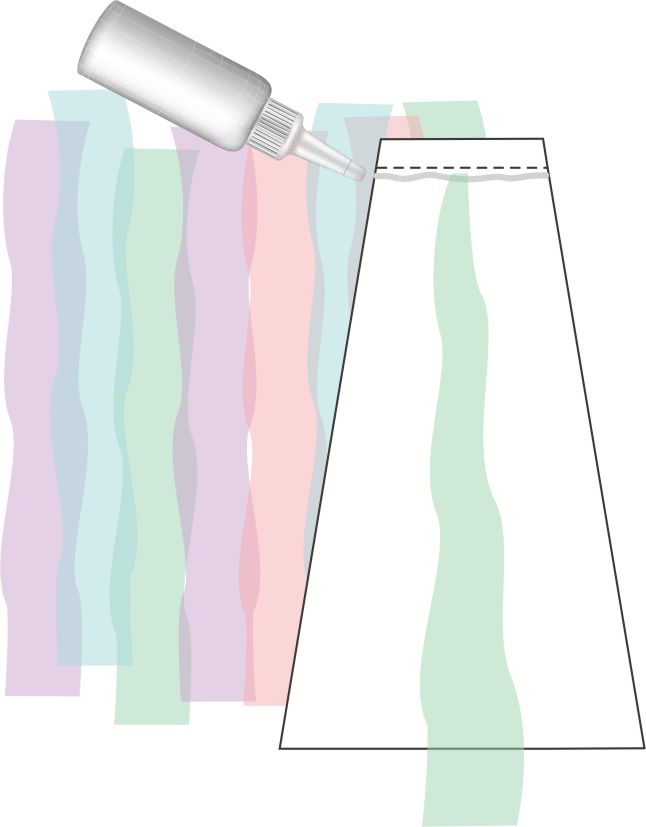 Fold down the top edge of the cape 1.25". Press. Open up. Run a bead of fabric glue below the fold. Pinch one end of each tulle strip and push the pinched end into the bead of fabric
glue.
Set aside 3 strips of tulle for the next step.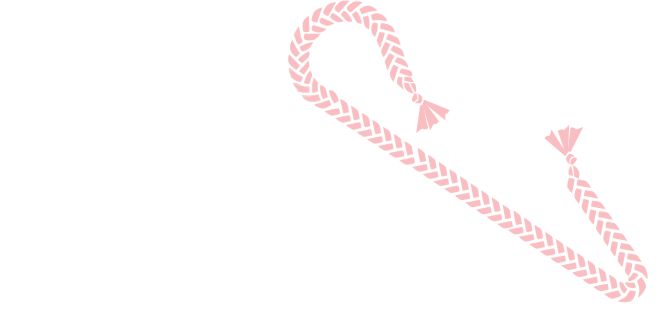 Knot together the three remaining strips at one end. Braid. Tie ends together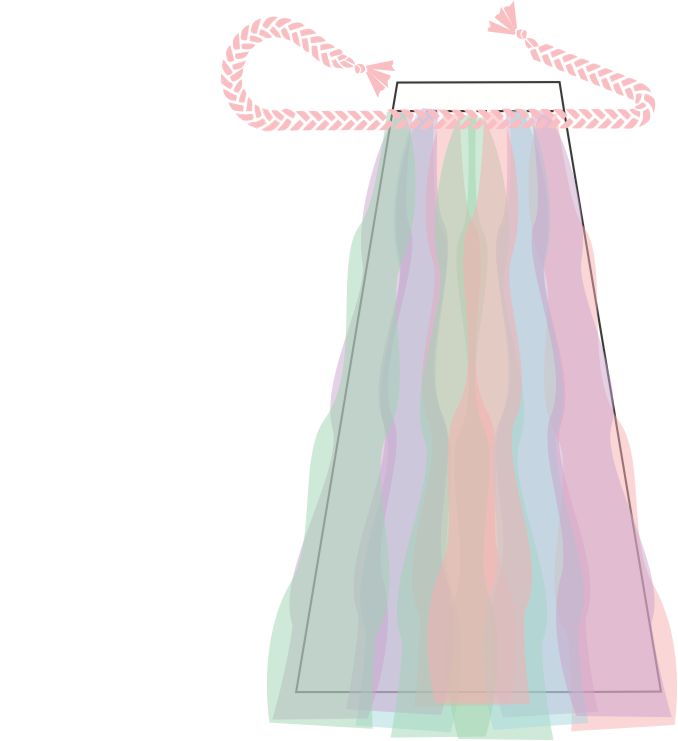 Glue the middle of the braid under the fold line on top of the tulle strip ends.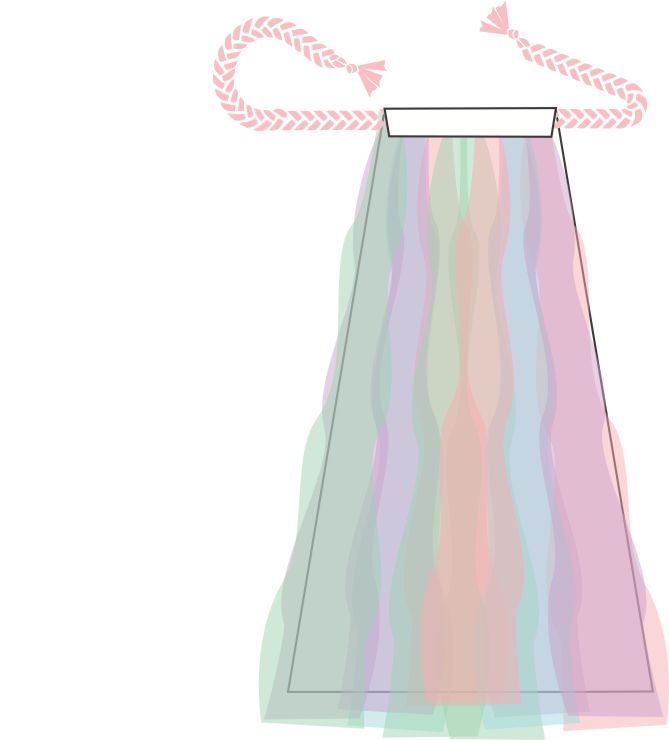 Fold down the top 1.25″ of felt and glue in place.
Don't Forget the Boys!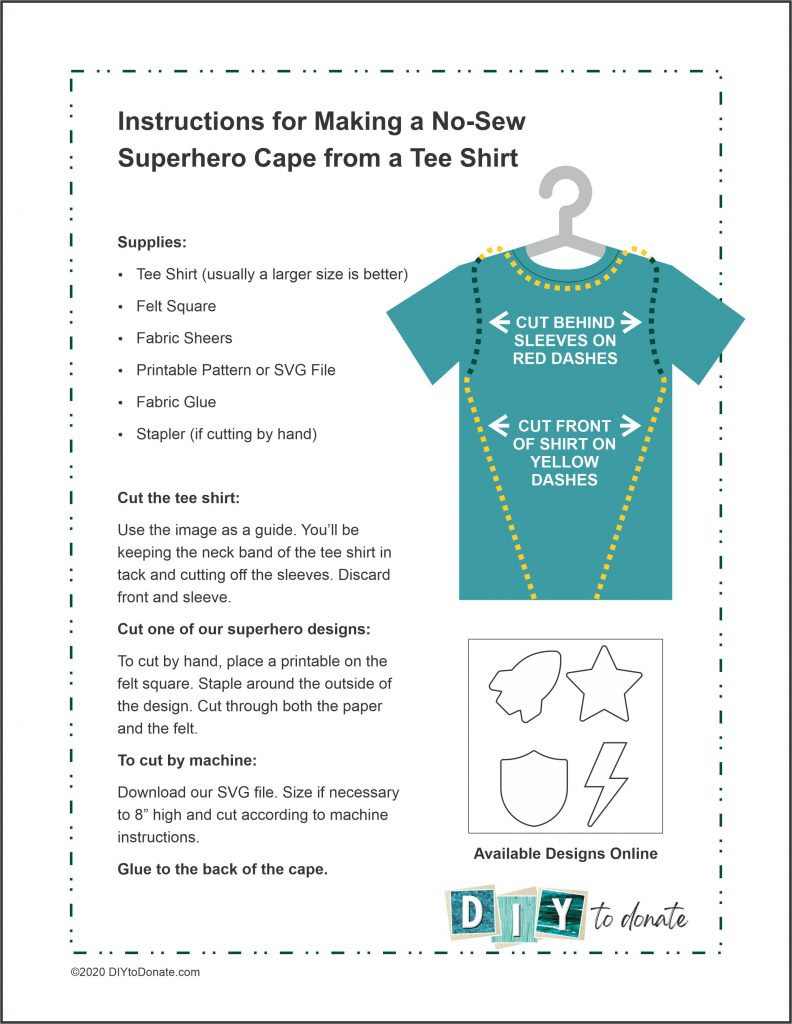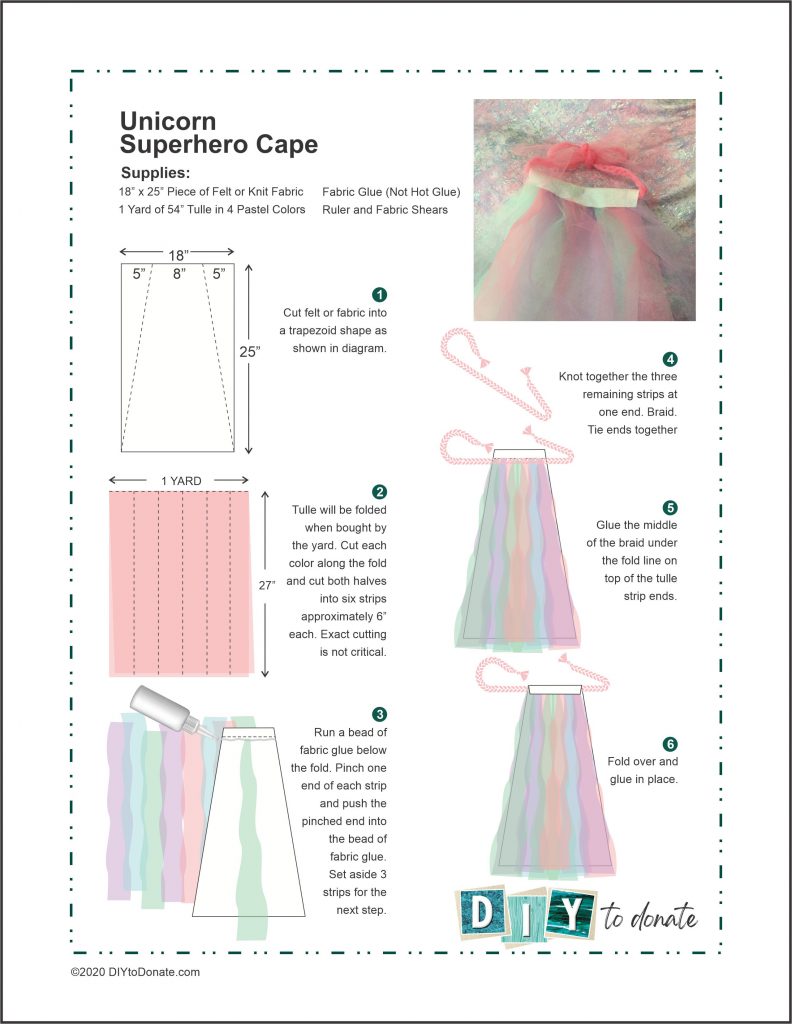 Where can I Donate My Unicorn Superhero Capes?

Enchanted Makeovers provides projects, programs for women and children in shelters to introduce them to a way of thinking that helps to shift their outlook about their lives and possibilities for the future.
What you can make and donate: