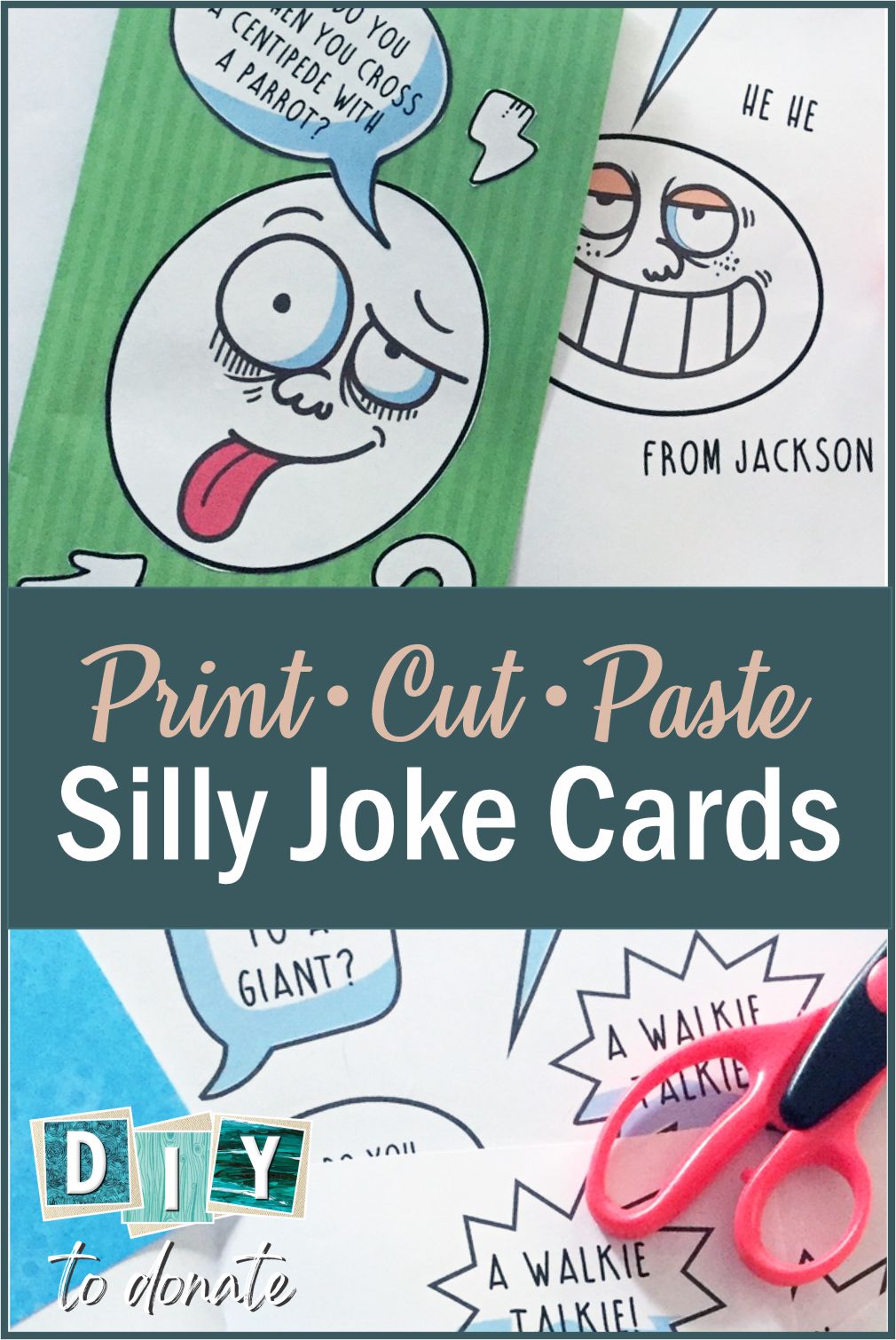 Need More Jokes?
Instructions for Making Joke Cards
Instructions:
Just print, cut, paste and create!
Where Can You Donate Your Cards?
Cards for Hospitalized Kids is an organization that spreads hope, joy, & magic to hospitalized kids across America through uplifting, handmade cards.
Send a Smile 4 Kids collects donated handmade cards to be distributed to children while they are inpatient at Children's Hospitals across the United States.