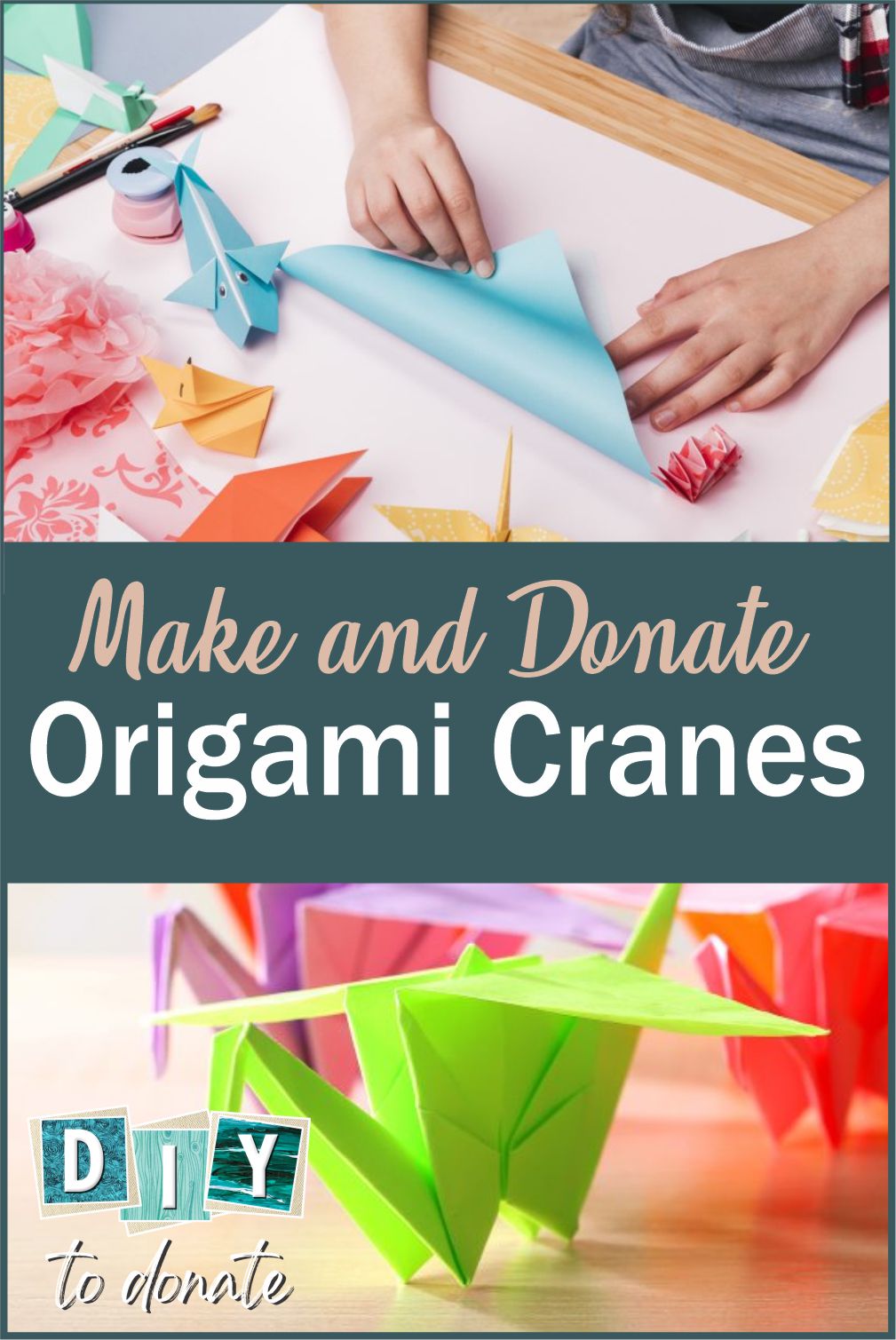 In Japan, the crane is a mystical creature and is believed to live for a thousand years. It is referred to as the "Bird of Happiness" and represents good fortune and longevity. The wings of the crane were also believed to carry souls up to paradise.
It was believed that if you folded 1000 origami cranes, called "senbazuru", a special wish would come true. It has also become a symbol of hope and healing during challenging times. The cranes are strung together on strings of 25 strings of 40 cranes each and given as gifts.
Making 1000 origami cranes may seem like a lot, but you have to start somewhere and it can quickly become a favorite craft. These step-by-step instructions will get you started. Who knows? Maybe your special wish will come true!
You can jump right in by downloading our printable for making origami cranes.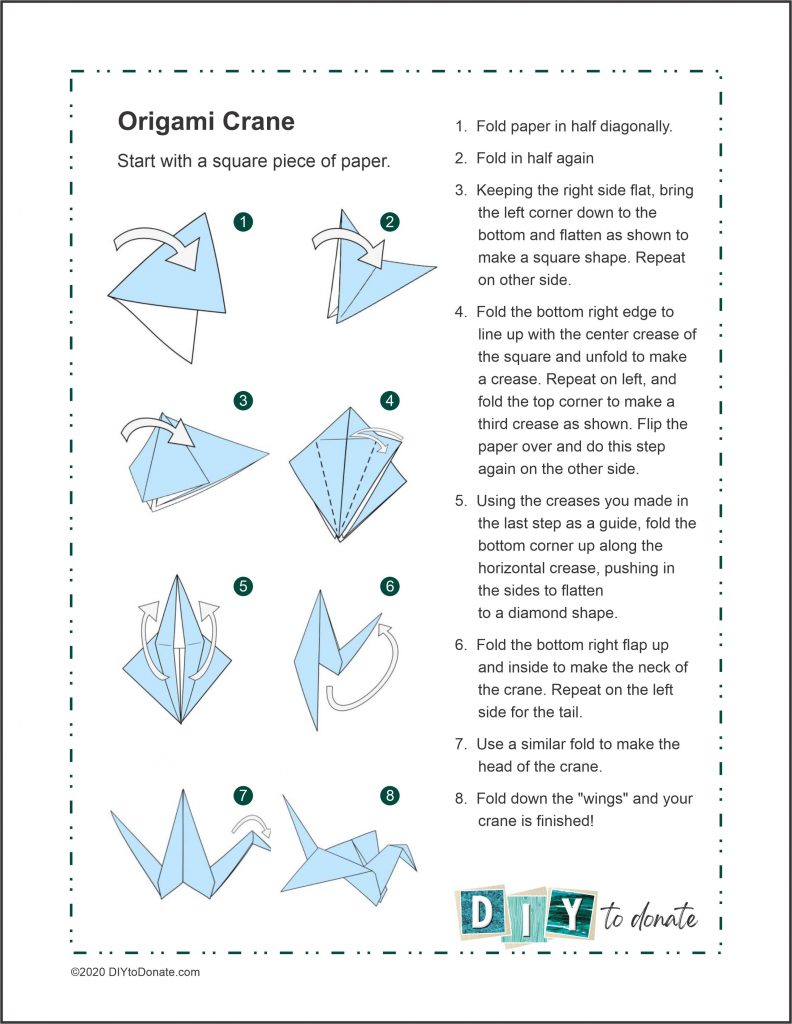 Getting Started Making Origami Cranes
You can use almost any type of paper when making origami cranes. Usually, thinner is better but it does have to be sturdy enough to hold the shape. Newsprint will tear too easily, so skip that. Some paper will crease better than others so test it first.
Gift wrap paper often works very well. The biggest challenge will be getting a nice square sheet when you cut it. Use a rotary cutter to make straight cuts. It is critical to have a perfect square when making origami cranes.
There are many types of origami paper on the market and Kami is the most common. It's usually color on the front and white on the back. Some paper is patterned while others are solid. It's inexpensive, easy to fold, and creases well. The most common size is 6″ x 6″ , but other sizes are also available.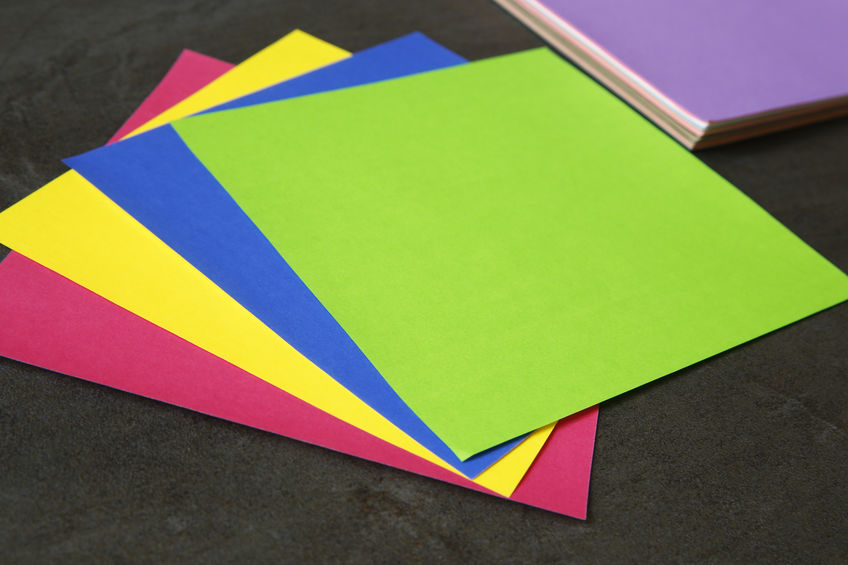 What Size Paper Should You Use?
The size of paper you use doesn't matter as long as you have a perfect square. Four, six, and eight inches are the most common sizes. Generally, the bigger the paper size the easier it is, so beginners should start with at least an 8″ square. The most important tip is to take the time to line up all your folds and crease well.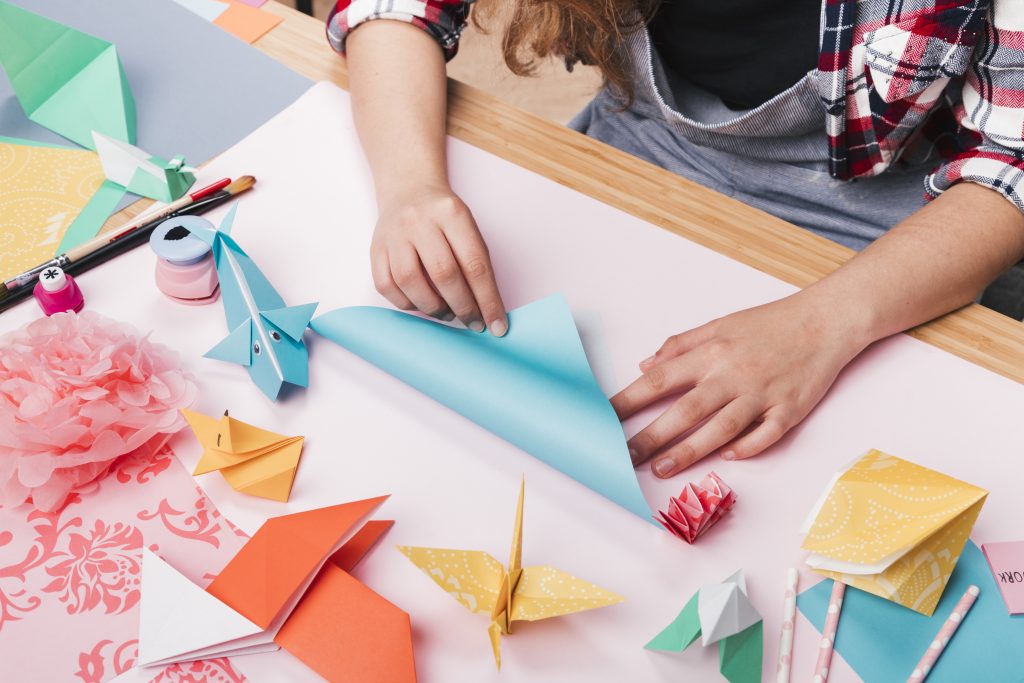 Can Kids Make Origami Cranes?
Kids under 8 years old might find making origami cranes challenging but a good alternative would be to make these easy origami birds from FreeKidsCrafts.com.
Time to Start Folding!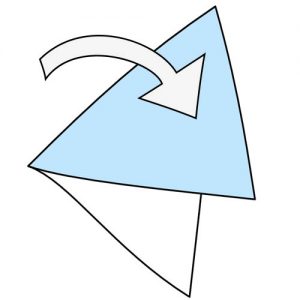 1. Fold a square piece of paper in half diagonally.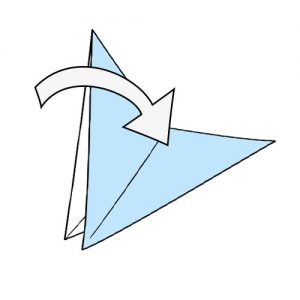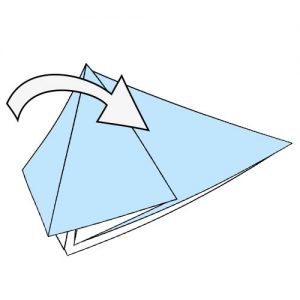 3. Keeping the right side flat, bring the left corner down to the bottom and flatten as shown to make a square shape. Repeat on other side.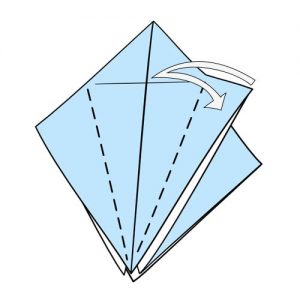 4. Fold the bottom right edge to line up with the center crease of the square and unfold to make a crease. Repeat on left, and fold the top corner to make a third crease as shown. Flip the paper over and do this step again on the other side.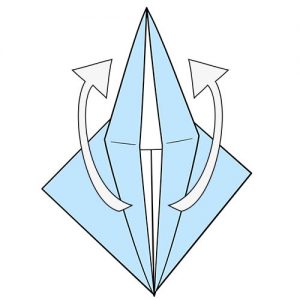 5. Using the creases you made in the last step as a guide, fold the bottom corner up along the horizontal crease, pushing in the sides to flatten to a diamond shape.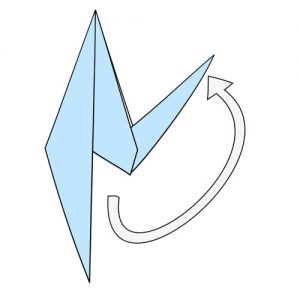 6. Fold the bottom right flap up and inside to make the neck of the crane. Repeat on the left side for the tail.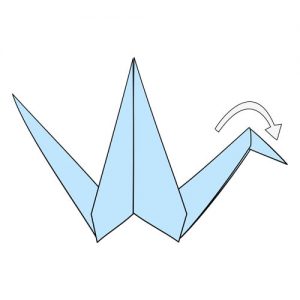 7. Use a similar fold to make the head of the crane.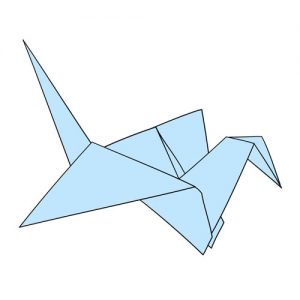 8. Fold down the "wings" and your crane is finished!
Where Can You Donate Your Origami Cranes?
Always check with the charity first before sending homemade items.