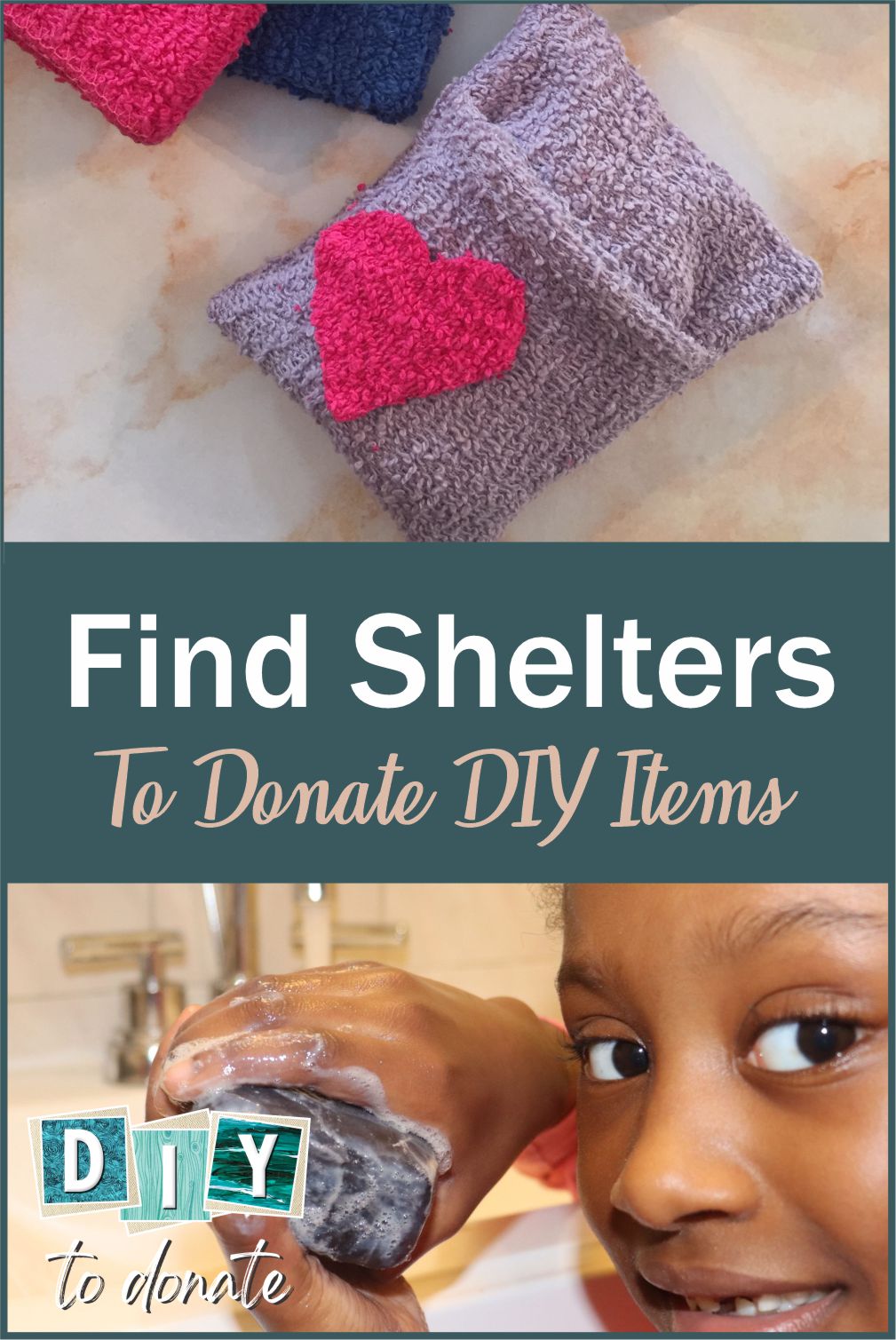 DomesticShelters.org makes it easy to find a local shelter. Just enter your zip code into the search bar and you'll get multiple locations with links and even wish lists.
Families in transition often have very little they can call their own. It's not unusual for woman and children to leave everything behind when they are victims of domestic abuse. Shelters do their best to provide for the family's needs, but there is often a need for special items that will make the residents feel better about their situation.
What Can You Make to Donate?
When you find a local shelter make sure to call ahead to make sure they can use your items. Some locations may have storage limitations or other reasons they cannot accept your handmade items. Here are some suggestion for things you can make:
Made from washcloths, these kits are super easy and can be sewn by beginners. Include essential personal care items such as toothpaste, toothbrush and travel-size bottled liquids like body wash and shampoo or add some pampering items like lotion or scented body spray.
Check with a dollar store about setting up a booth outside and ask customers going in to purchase one or more items for a kit. The washcloths and ribbon can probably also be purchased there.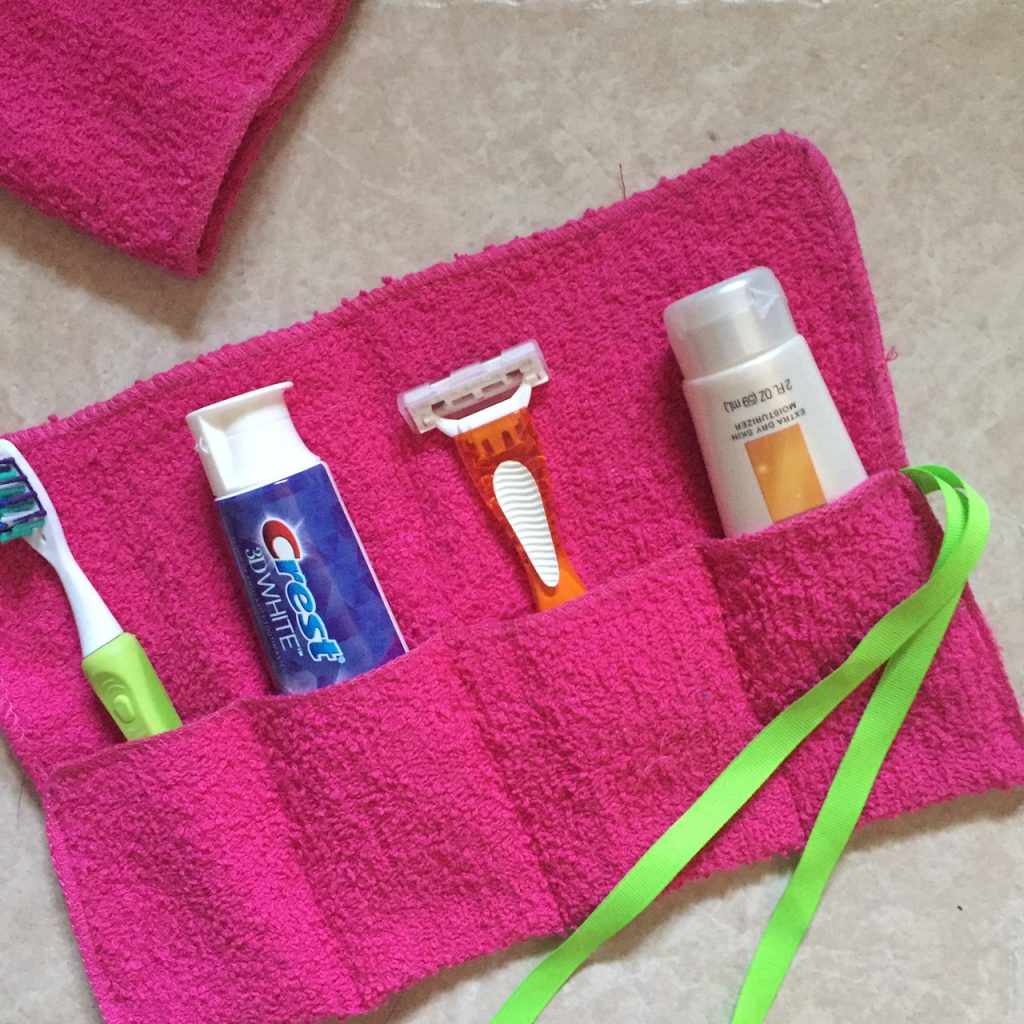 Another great project for beginner seamstresses; soap savers. They are also made from washcloths and are very economical.
You can make two soap savers out of one washcloth and use contrasting color scraps to make make decorative shapes. Kids will enjoy making these for children in bright colors.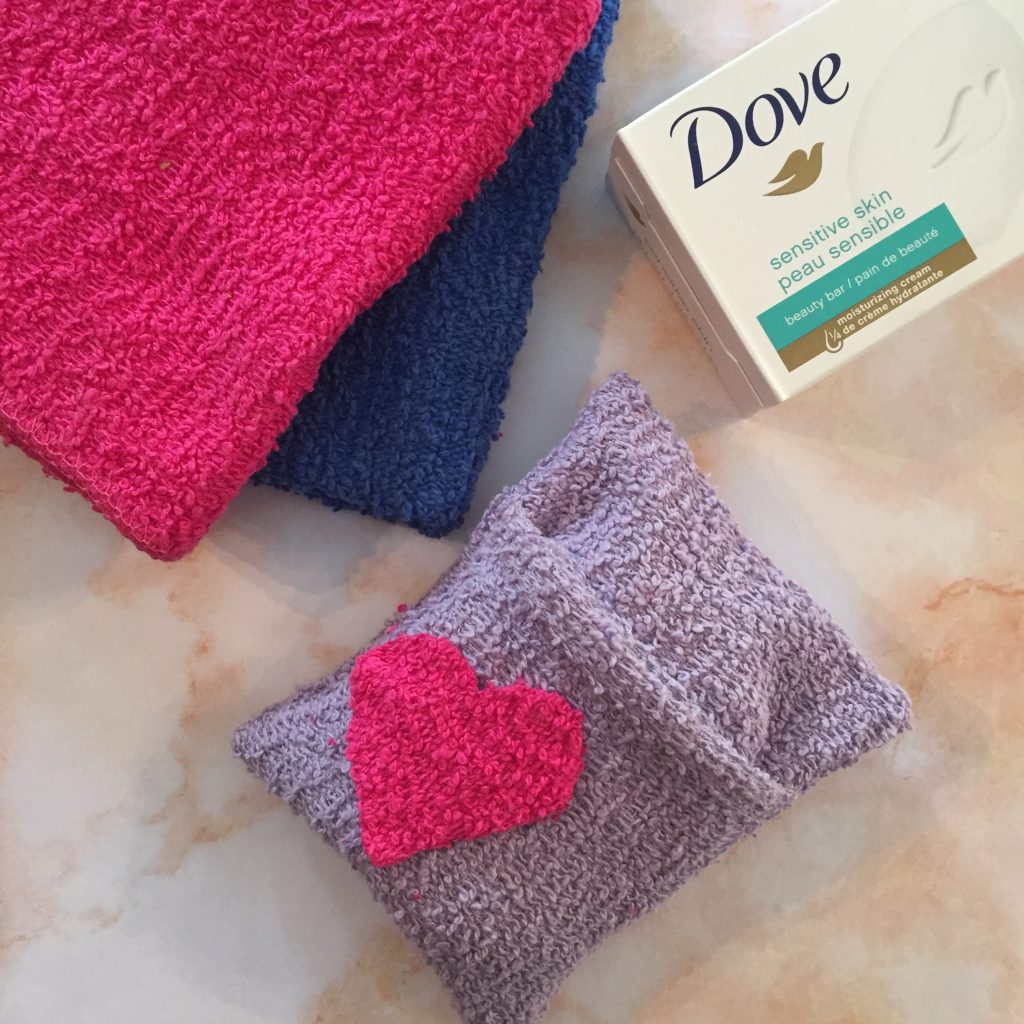 Crochet Soap Saver and Washcloth
The Painted Hinge has a simple crochet pattern to make a soap saver. And while you're at it you can make matching washcloths.
Both these projects are easy enough for beginners and you can use leftover yarn from other projects. Ask around. Your friends and neighbors will probably give up their stash for a good cause and might even help make them.
Add a bar of homemade soap and shelter donations become beautiful gifts for women who might really appreciate this simple act of kindness.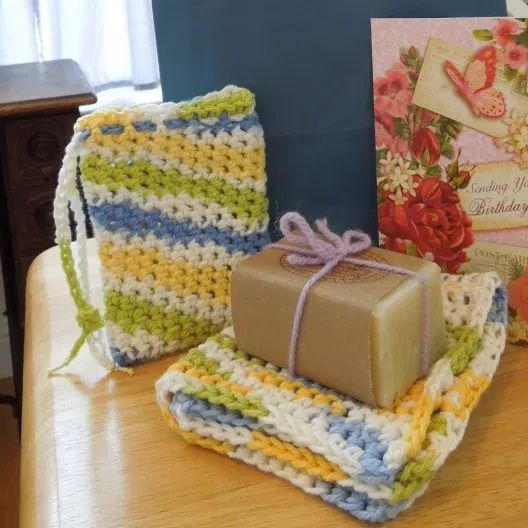 Folded Washcloth Owl
This one of those ways to give that needs no sewing at all. Just a few simple supplies and and you can make an adorable washcloth owl to make when you donate soap.
Kids as young as 7 years old can make these with little supervision and the supplies are readily available and inexpensive.
DomesticShelters.org has other ways to help; from donating your change to sponsoring articles about domestic violence.

Consider "adopting" a local shelter as a community project. Youth Squad has step-by-step service learning programs including the Volunteering for the Homeless Patch Program.