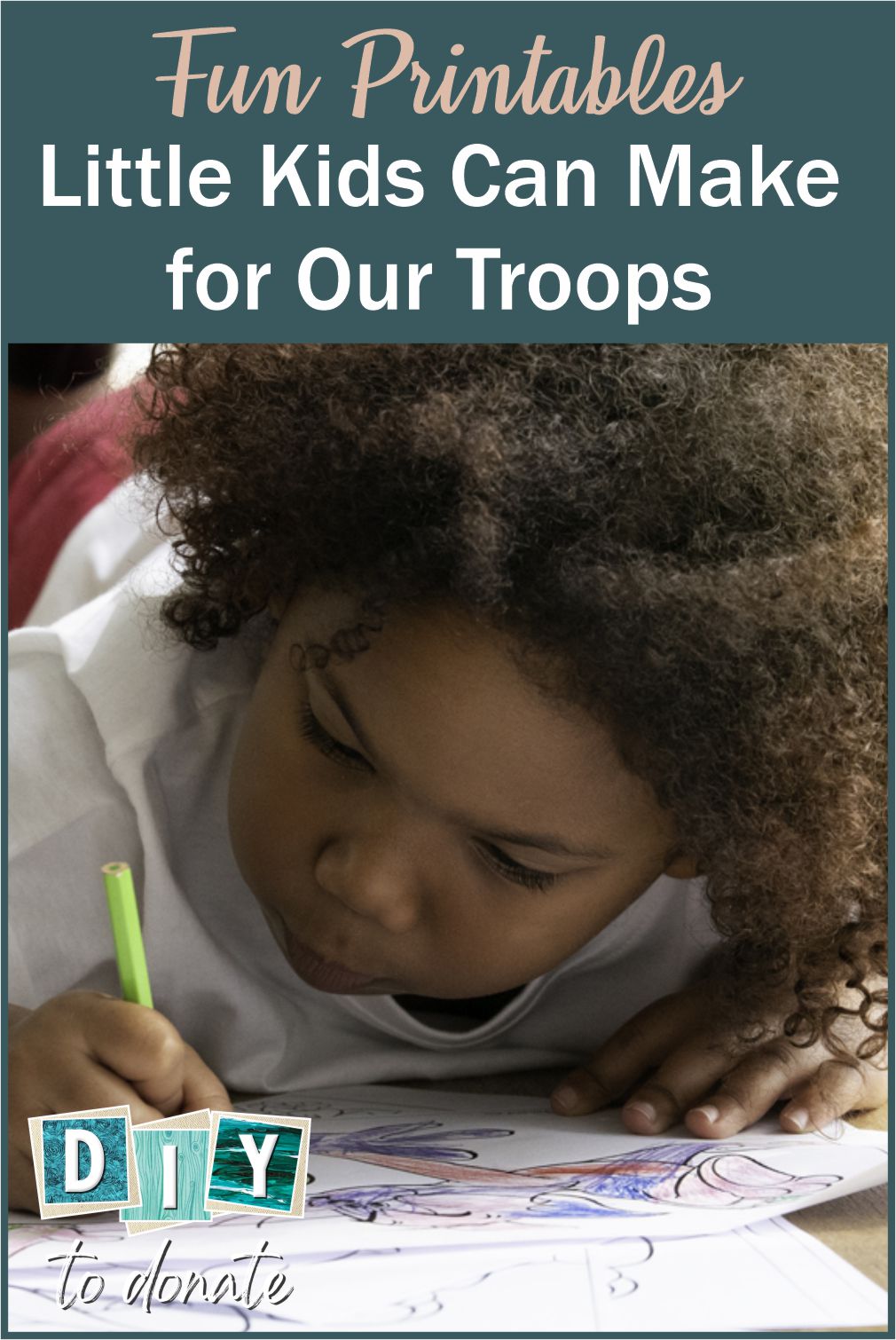 It's never to early to introduce your children to community service. Even preschoolers can learn to give back by drawing or coloring pictures to make for our troops. According to Operation Gratitude, these pictures are cherished by the military. Here is one example of the response to a troop receiving a care package:
To the Team of Operation Gratitude…All the cards and homemade drawings from different families, children & schools are what reminds us of why we are really out here, reminds us of everyone back home in the states that are supporting us every step we take. Without all of the support from back home, it would make being away from our families and the states that much harder. So again thank you all so much for your goodies, support, and reminder of how much people back home truly care. It is greatly appreciated. K.G.
Some Ideas for Kids to Make for Our Troops
Help your children decide what to make. It should be something the children enjoy so they will learn that giving to others is fun. Choose from one of these free printables below or just give the kids some crayons and paper to create their own masterpieces.
Where Can You Send the Letters and Cards Kids Make for Our Troops?
Operation Gratitude sends care packages that include a bundle of letters from the American people, thanking Deployed Troops for their service to our country.
Soldier's Angels is looking for individuals to commit to writing three letters within a month. Of course more is always welcomed.
Support Our Troops collects cards and letters from groups and sends them them to deployed soldiers, Sailors, Marines, and Airmen.