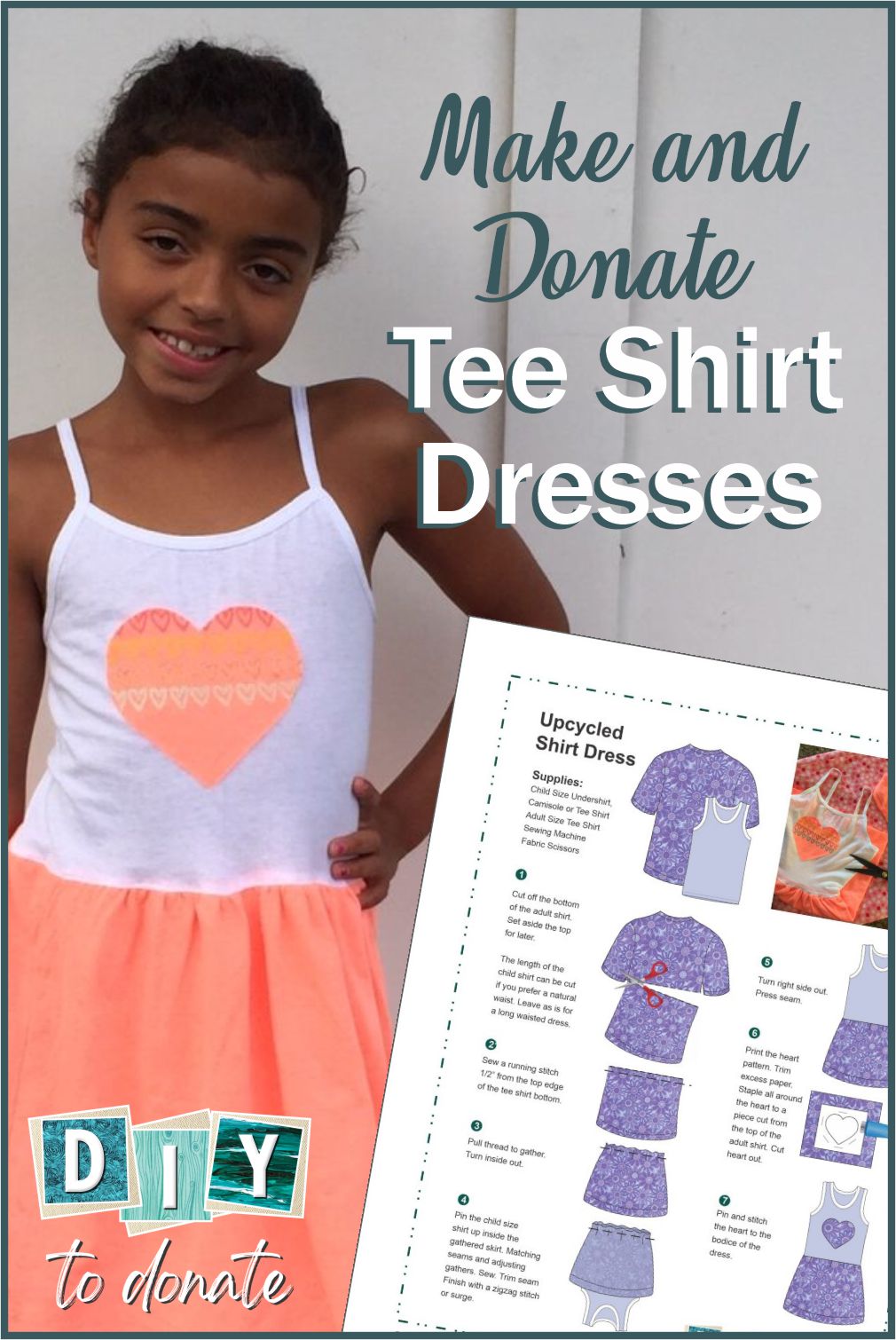 This cute little dress is made from two shirts — one child sized and one adult size. In the dress our model is wearing, we cut a few inches of the length off the child sized tee so the waist is close to her natural waist.
You can also make drop waist dresses by placing the skirt at the bottom of the tee shirt. Either way is easy and they come out great!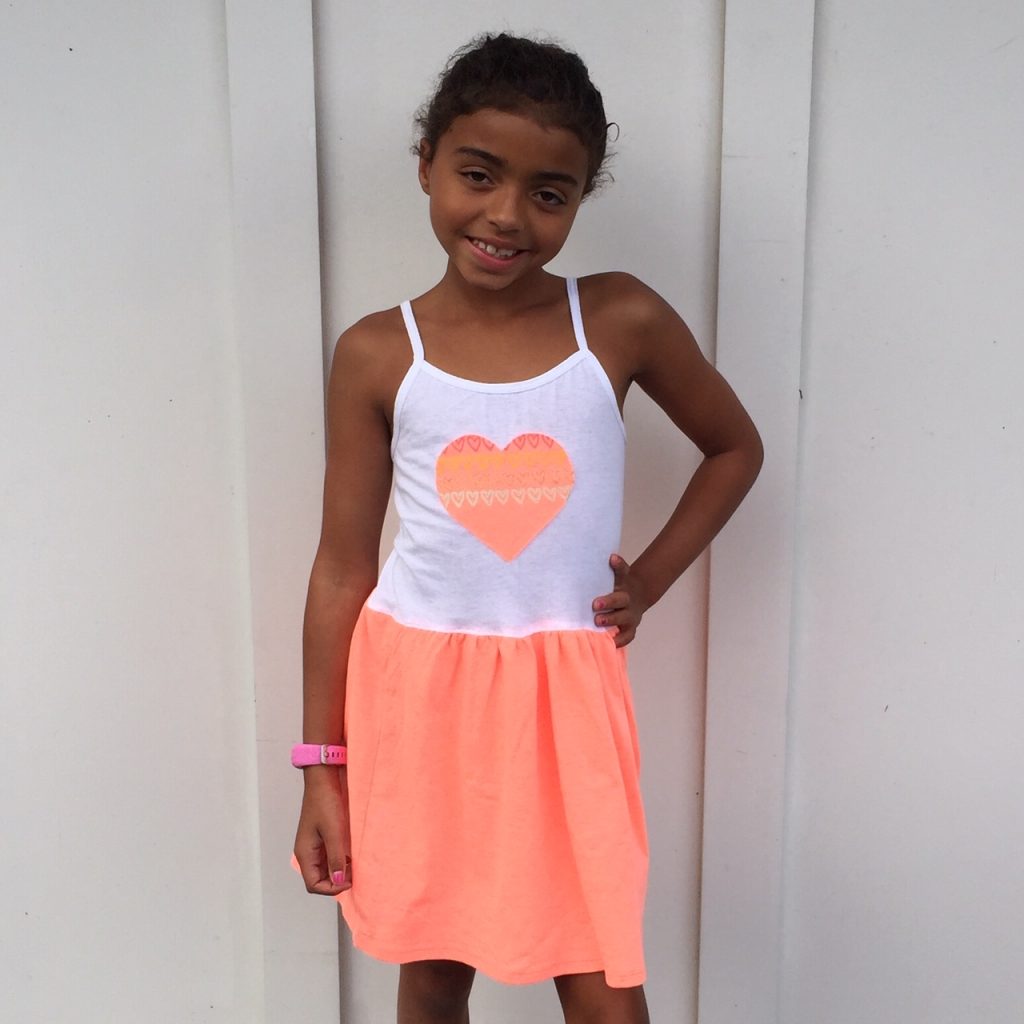 Supplies
Child Size Undershirt, Camisole or Tee Shirt
Adult Size Tee Shirt
Sewing Machine
Fabric Scissors
Instructions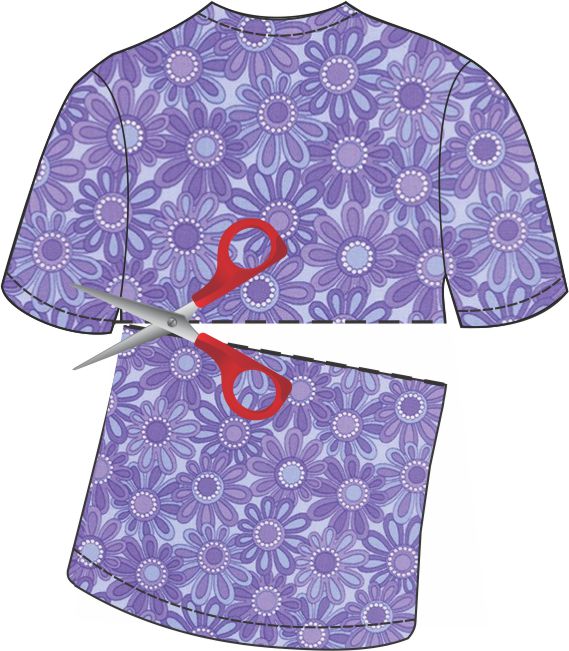 1. Cut off the bottom of the adult shirt. Set aside the top for later. The length of the child shirt can be cut if you prefer a natural waist. Leave as is for a long waisted dress.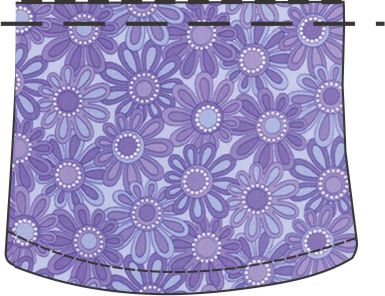 2. Sew a running stitch 1/2″ from the top edge of the tee shirt bottom.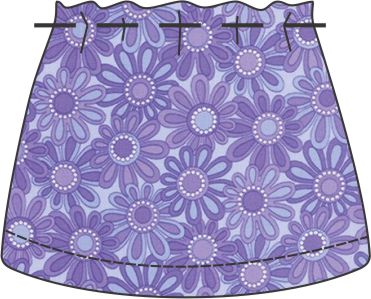 3. Pull thread to gather. Turn inside out.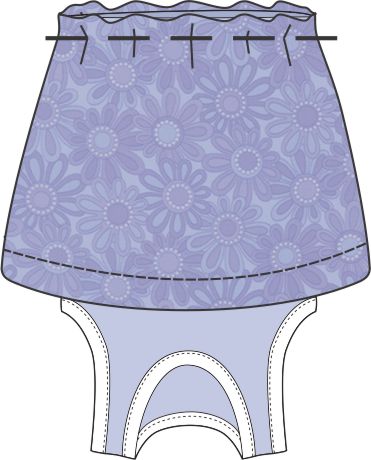 4. Pin the child size shirt up inside the gathered skirt. Matching seams and adjusting gathers. Sew. Trim seam. Finish with a zigzag stitch or serge.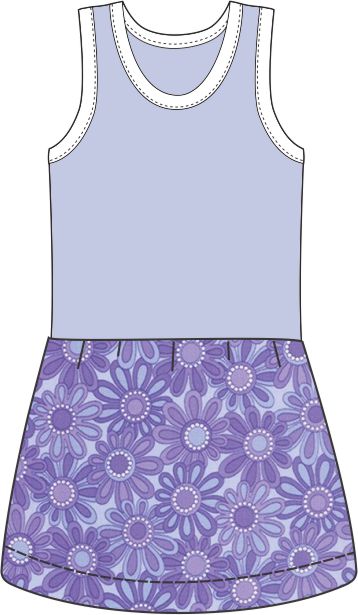 5. Turn right side out. Press seam.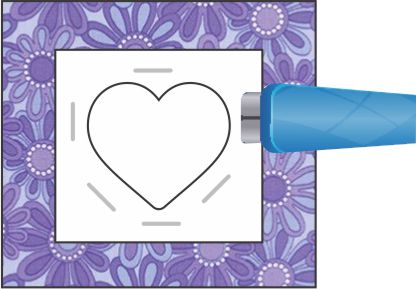 6. Print the heart pattern. Trim excess paper. Staple all around the heart to a piece cut from the top of the adult shirt. Cut heart out.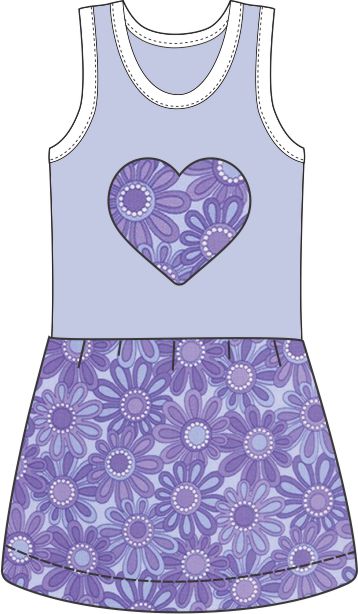 7. Pin and stitch the heart to the bodice of the dress.
Embellishing Tee Shirt Dresses
Don't limit yourself to the hearts. You can decorate any way you want. Make other shapes for the bodice or add trim or ruffles.