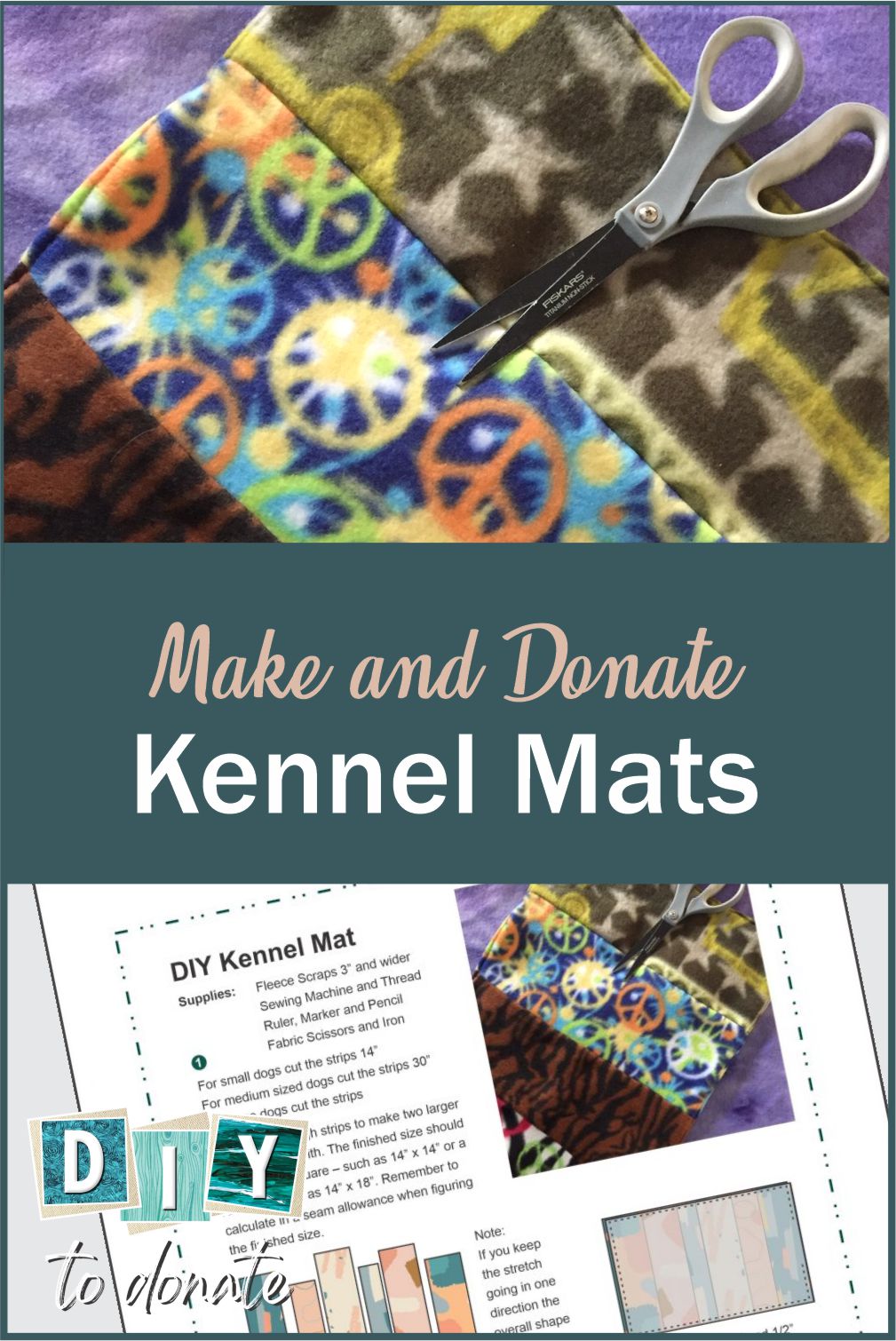 Round up all those fleece scraps and make kennel mats for animal shelters. They are easy to make for beginner sewers and will cost you nothing to make.
When you make kennel mats and donate them to animal shelters it gives homeless animals a cozy place to settle down while they wait for their fur-ever home.
Supplies:
Fleece Scraps 3" and wider
Sewing Machine and Thread
Ruler, Marker and Pencil
Fabric Scissors and Iron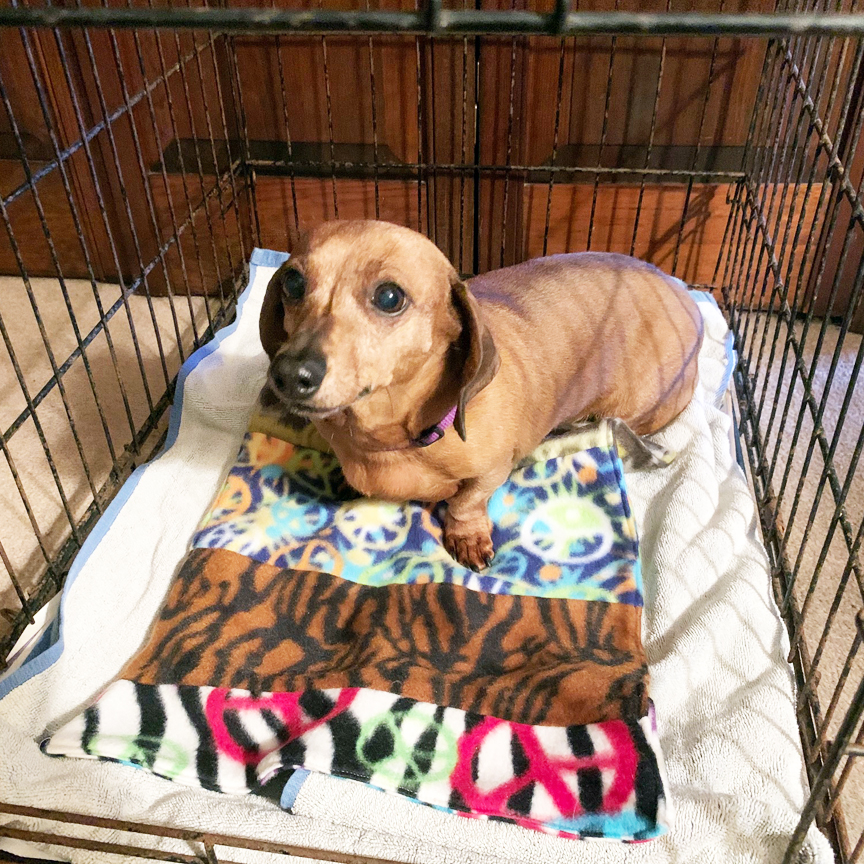 Instructions: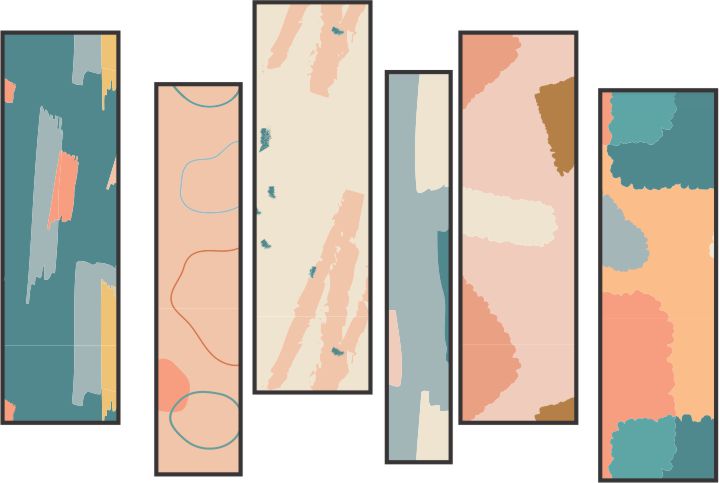 1.
For small dogs cut the strips 14"
For medium sized dogs cut the strips 24"
For large dogs cut the strips to 36"
You'll need enough strips to make two larger pieces to work with. The finished size should be square – such as 14" x 14" or a rectangle such as 14" x 18". Remember to calculate in a seam allowance when figuring the finished size.
Note: If you keep the stretch going in one direction the overall shape will be better.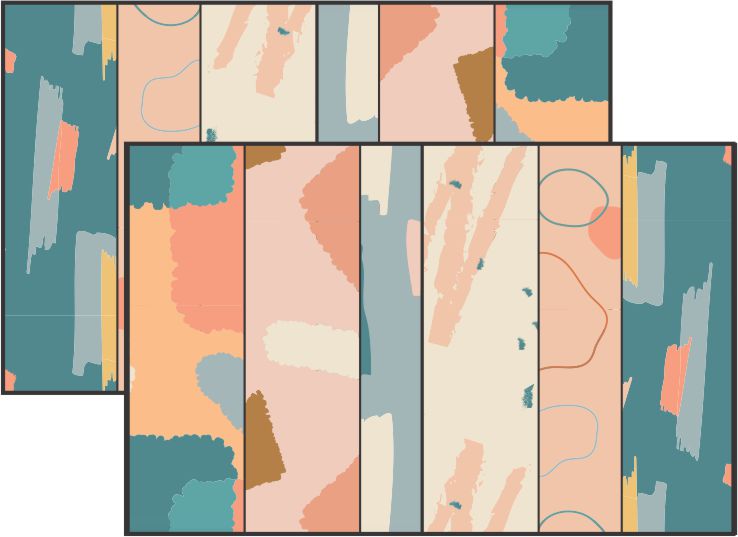 2.
Sew the strips together. Press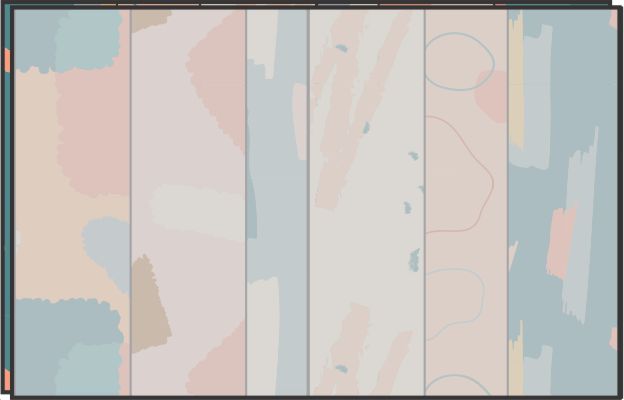 3.
Line up the pieces right sides together.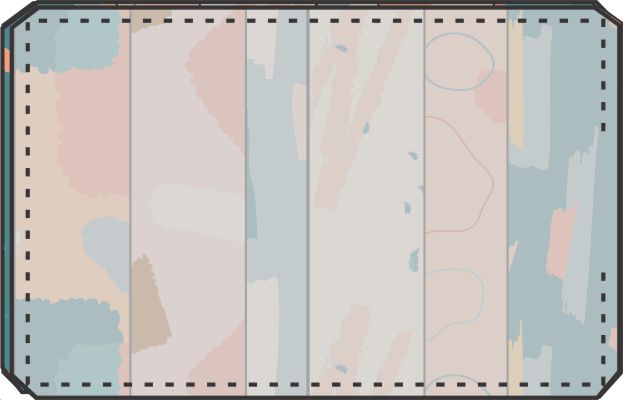 4.
Stitch all around 1/2″ from the edge. Leaving a 5″ opening on one end. Clip corners.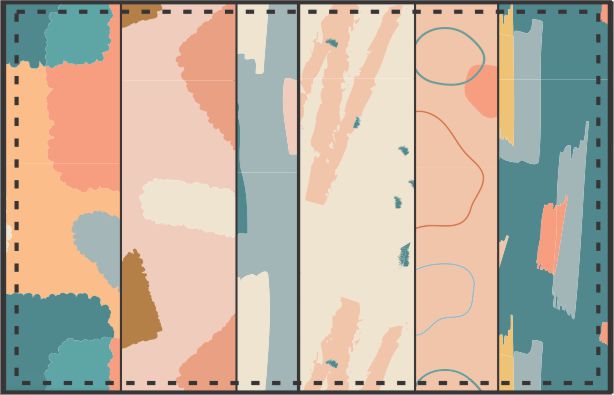 5.
Turn right side out. Poke pencil into the inside corners to square off. Stitch all the way around 1/4' from edge.
Where Can You Send Your Kennel Mats?
Comfort for Critters has relationships with shelters around the country. Take a look a see if there is one near you.
The Hugs Society has a huge list of animal shelters. Pick one near you to call to find out if they are currently accepting beds.