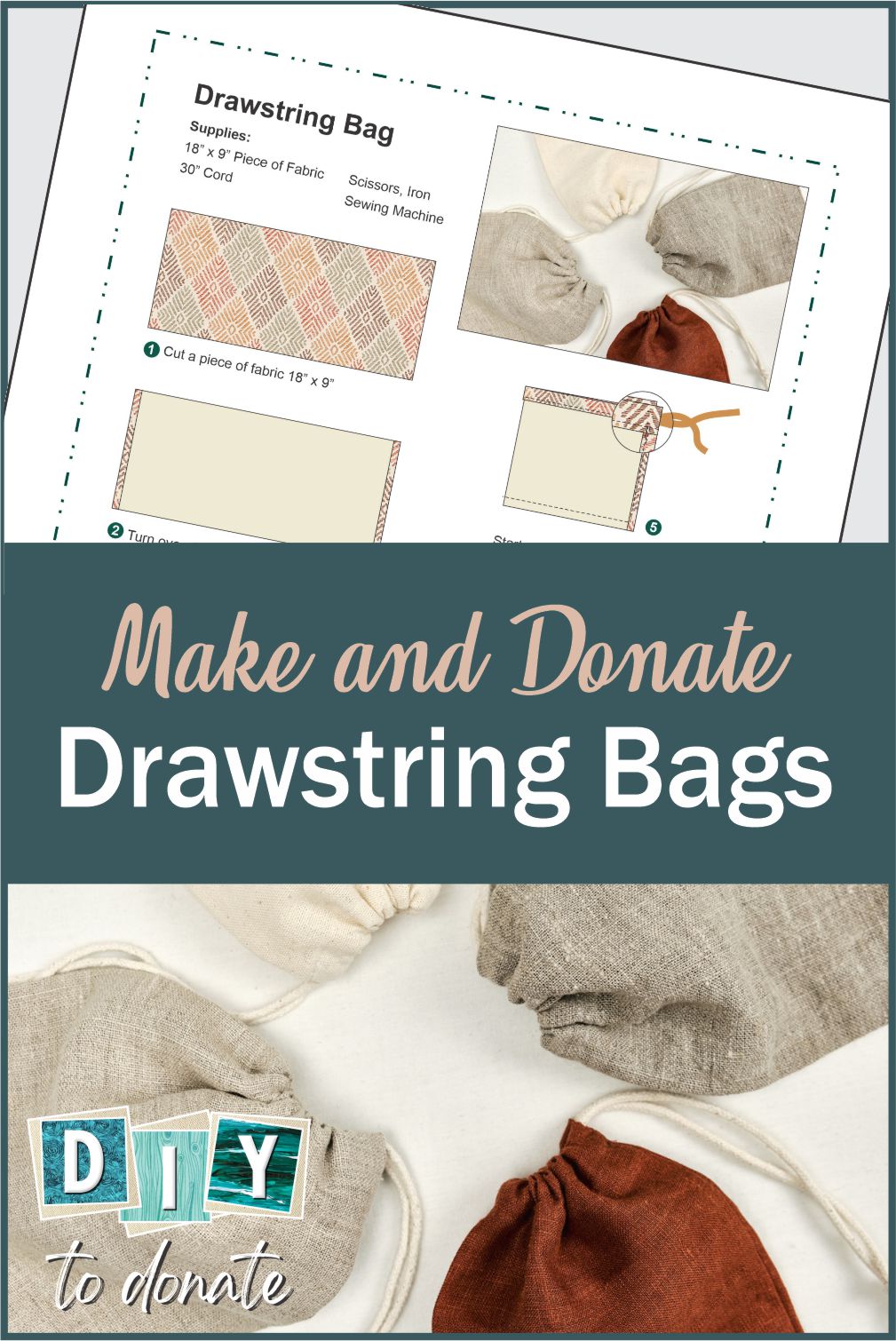 There are many organizations that will accept these easy drawstring bags.
Operation Gratitude includes drawstring bags to add to the care packages they send to deployed soldiers. They are handy and useful for our Troops to store their loose, personal items. Each one they place in a care package is handmade by an appreciative American.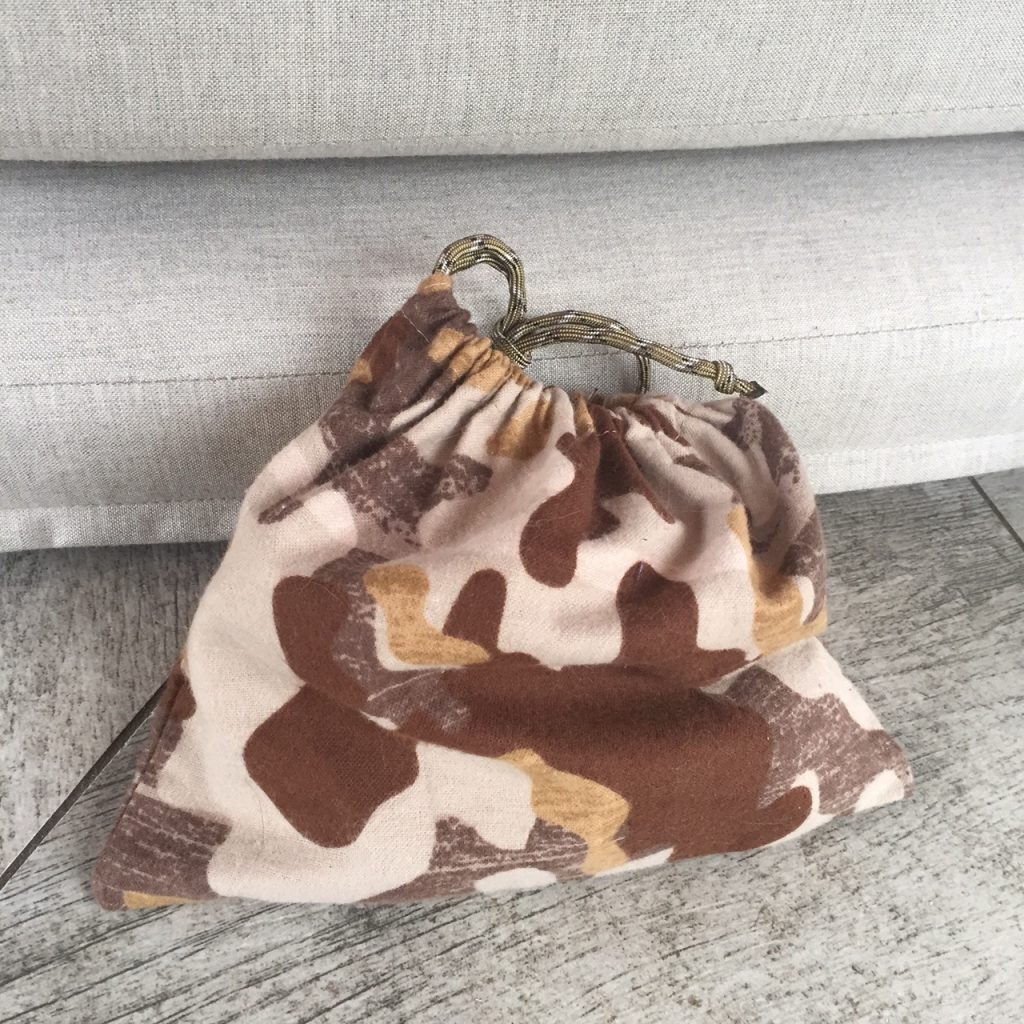 What Size Should You Make Drawstring Bags?
Drawstring bags can be made in any size. Operation Gratitude asks for a 8″ tall bag. Shown here 2nd from the right. These are often called ditty bags. The smaller 5″ bags are good for donating cosmetics or hair accessories.
You can also make 10″ larger bags for chemo patients to bring some personal items and a book to treatment or 12″ bags to donate school supplies.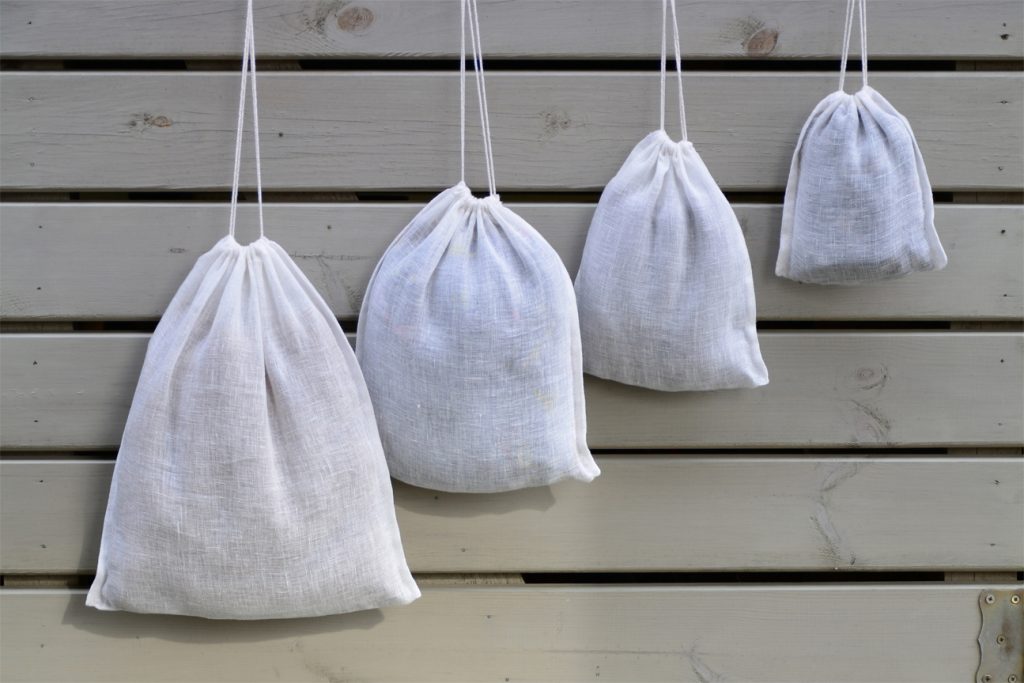 Small 5″ Drawstring Bag
Medium 8″ Drawstring Bag
Large 10″ Drawstring Bag
Extra Large 12″ Drawstring Bag
10″ Wide x 6″ High with 20″ of Cord
16″ Wide x 9″ High with 26″ of Cord
20″ Wide x 11″ High with 30″ of Cord
24″ Wide x 13″ High with 34″ of Cord
Small adjustments either way won't make a big difference in your final project so go ahead and use your scraps.
Supplies
Almost any fabric can be used. Larger bags should be made out of heavier fabric for durability. Stitching over your seams twice is also a good idea for the larger bags since they will be holding heavier items. Cord can be anything from ribbon to paracord. Our instructions below and our PDF printable is for making an 8″ bag. The fabric is 18″ x 9″. Adjust the sizes as follows: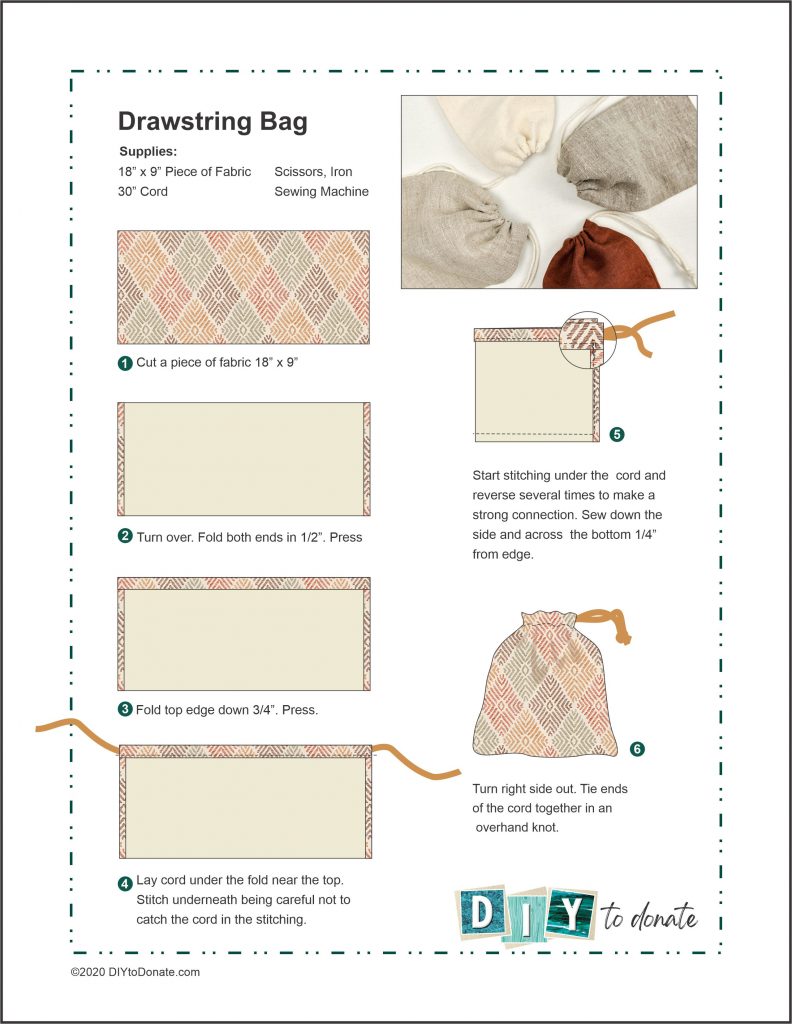 Instructions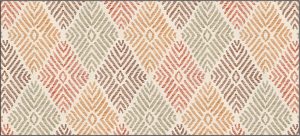 1) Cut a piece of fabric 16" x 9".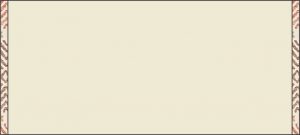 2) Turn over. Fold both ends in 1/2". Press.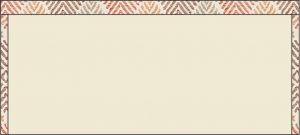 3) Fold top edge down 3/4". Press.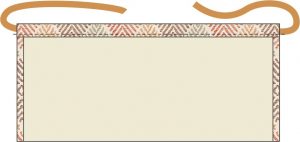 4) Lay cord under the fold near the top. Stitch underneath being careful not to catch the cord in the stitching.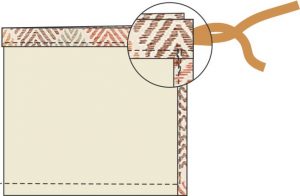 5) Start stitching under the cord and reverse several times to make a strong connection. Sew down the side and across the bottom 1/4" from edge.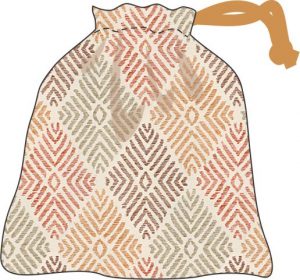 6) Turn right side out. Tie ends of the cord together in an overhand knot.
Where Else Can I Donate Handmade Drawstring Bags?
Smiles with Style is a volunteer organization that provides hospitalized children with small makeovers and a chance to play dress-up. They give children the makeover items in a small bag.
Beads of Courage provides handmade beads in handmade bags to children coping with serious illness.