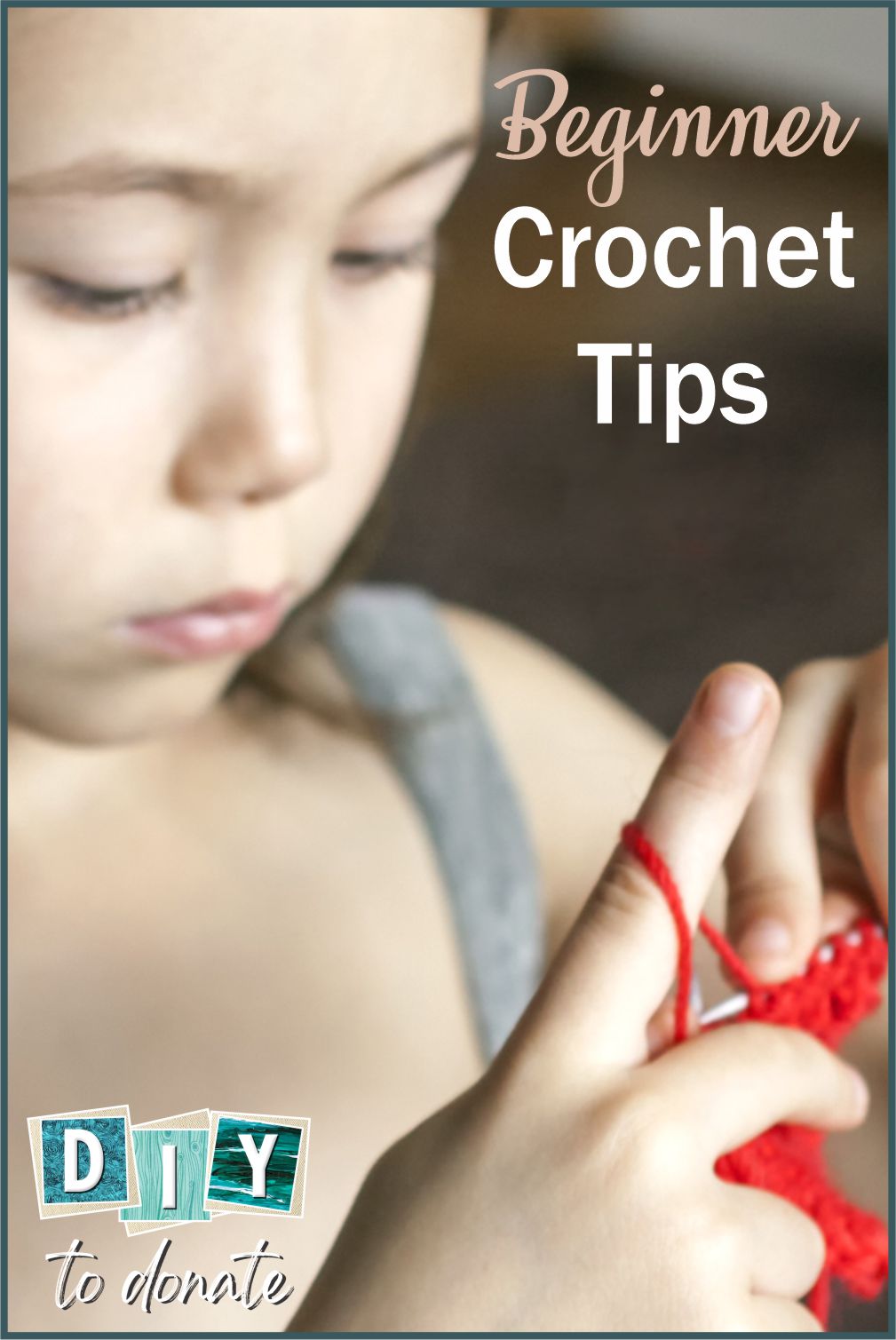 Crocheting is an enjoyable and productive hobby. As you learn the basic stitches, let these crochet tips help you along.
Choosing Your Tools
You can start crocheting with nothing but a hook, some yarn, and a small ruler for checking gauge. For your first projects, choose worsted weight cotton, wool, or acrylic (the most common weight found in stores) and a crochet hook in size I (5.5mm,) J (6.0mm) or K (6.5mm.) These tools will form stitches large enough see easily for correct hook placement. Choose a yarn color that is not too dark—black or navy stitches are difficult to see.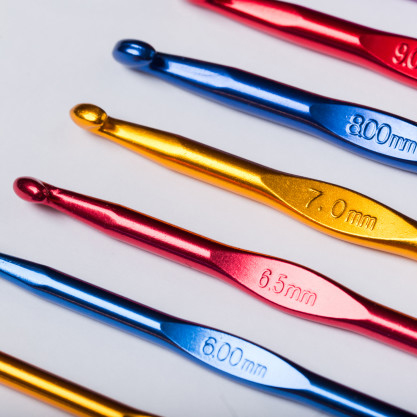 You may also want to get a cushion grip for the shaft of your crochet hook or select an ergonomic hook designed for improved comfort. Beginners sometimes grip the hook too tightly and their working hand becomes quickly fatigued. A pair of embroidery scissors or yarn snips and a plastic yarn needle with a large eye will be needed for finishing off and hiding the yarn ends.
Using Your Pattern
Following the instructions for your project will be a little easier with proper lighting. Some crafters use post-it notes or highlighter pens to keep their place in the written instructions. If you have a photocopier, you may make a working copy of your pattern for marking up as you go along. (Just don't mass produce or distribute, of course; patterns you purchase are for your personal use.)
Achieving Your Gauge
Gauge (also called tension) is expressed as stitches per inch or centimeter. Since crocheters make stitches using different degrees of tightness or looseness, the only way to be sure you are going to get the right size for a pattern is to match your gauge to the pattern's. Crochet a swatch, about 4 inches/10 cm square. Measure your swatch, count the number of stitches in a row, and divide the number of stitches by the measurement. If your stitches per inch/cm number is more than the pattern's, try again with a larger hook. For too few stitches per inch/cm, go to a smaller hook.
These crochet tips will help you enjoy your new craft and all the wonderful things you can learn to make and donate.